Why Mexicans Dominate in Basketball and Mathematics
Search Text
Case Sensitive
Exact Words
Include Comments
From the Daily Mail:
Mixed-race relationships are making us taller and smarter:

Children born to genetically diverse parents are more intelligent than their ancestors

Researchers analysed genetic information from more than 100 studies

These included details of 350,000 people from urban and rural communities

The team found that greater genetic diversity is linked to increased height

It is also associated with better cognitive skills and higher education levels

By VICTORIA WOOLLASTON FOR MAILONLINE
PUBLISHED: 12:00 EST, 1 July 2015 | UPDATED: 14:58 EST, 1 July 2015
I wrote in VDARE in 2006:
Since then, however, I just haven't seen much more evidence come along to back the hybrid vigor theory as being terribly important in America.

There's no question that inbreeding is a major problem in the western half of the Muslim world (and among Pakistani immigrants in Britain), where marriages between first cousins are considered the ideal marital arrangement. In Iraq, for instance, about half of all married couples are first or second cousins.

Psychometrician Arthur Jensen, the leading researcher on intelligence, reports that, besides increasing the likelihood of major birth defects, inbreeding reduces "birth weight, height, head circumference, chest girth, and resistance to infectious diseases." IQ is lowered by a few points on average.

Among Europeans, inbreeding tends to be found both in the highest classes, among royalty, and at the highest altitudes, among hillbillies. An Italian ancestor of my wife's was famous in his village in the Apennines as a true romantic because he wooed and won a girl from the town 1,500 feet in elevation down the mountainside. Most of the other local swains couldn't be bothered with the long trek back uphill and therefore married village girls. Not surprisingly, the villagers tended to be short and a little unhealthy, until the generation after motorbus service first made the outside world conveniently accessible.

Interracial marriage is the surest cure for inbreeding. But it's also close to overkill. Simply marrying somebody of the same race but from the next valley will eliminate most "inbreeding depression" in your kids.

Americans have such a horror of inbreeding that there's less of it here than anywhere else on earth: less than one percent of Americans in the middle of the 20th Century were married to a first or second cousin. Further, Americans have moved so many times in settling this country that the less obvious forms of inbreeding that occur when the same families occupy the same village for centuries, a situation where married couples might well be, say, fourth, fifth, and sixth cousins to each other by multiple genealogical paths, are rarer here than in Europe.

And there is a downside to intermarriage.

The obverse of hybrid vigor: the possibility that combining genes which didn't evolve to work together might cause health problems due to incompatibilities. …

Like hybrid vigor, genetic incompatibilities across racial lines unquestionably exist in some cases. So the key empirical question is: what the net balance of the two opposing forces?

Gregory Cochran told me that he and University of Utah population geneticist Henry Harpending once scanned the medical literature to see if interracial mating increased human fertility (due to hybrid vigor) or decreased it (due to genetic incompatibilities). They concluded that whatever net effect might exist was smaller than the statistical margin of error in the studies.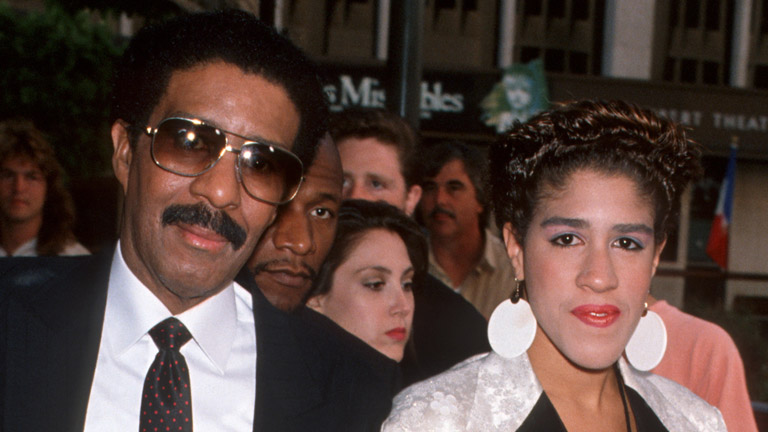 There's another aspect which is that interracial mating tends to increase phenotype variance, so interracial celebrities (e.g., Quincey Jones' daughter Rashida Jones) tend to be the lucky winners in the looks department in a more high stakes genetic lottery.
But there's much selection bias. We don't see much of the unlucky losers (unless they have a lot of talent besides looks).
However, here's a rare photo of Richard Pryor with his comedienne daughter Rain Pryor.
Follow @steve_sailer