Search Text
Case Sensitive
Exact Words
Include Comments
From The Guardian news pages, a pretty funny Coalition of the Fringes circular firing-squad story that is useful in quantifying how it's basically all a big hissy fit over money. It's about a heavily-promoted novel, American Dirt, about a Mexican mother and her children who flee Mexico's Tragic Dirt for America's Magic Dirt:
American Dirt: why critics are calling Oprah's book club pick exploitative and divisive

Latino writers say Jeanine Cummins' novel uses stereotypes and exploits the suffering of Mexican immigrants

André Wheeler

Wed 22 Jan 2020

American Dirt, the third novel by Jeanine Cummins, begins with a group of assassins opening fire on a quinceañera cookout. We watch Lydia's entire family get killed, one by one. Only Lydia and her eight-year-old survive.

The scene is one of many depictions of graphic violence in American Dirt and it has sparked an intense conversation about "pity porn" and writing about the Mexican immigrant experience.

The book's critics argue that Cummins exploits the suffering of Mexican immigrants and resorts to stereotypes. …

Two days after criticisms went viral, Oprah Winfrey selected the divisive novel as the latest pick for her Oprah's book club on Tuesday morning. The announcement was immediately met with intense pushback and confusion.

Roxane Gay expressed her disappointment on Twitter: "It's frustrating to see a book like this elevated by Oprah because it legitimizes and normalizes flawed and patronizing and wrong-minded thinking about the border and those who cross it."

… According to Publishers Weekly, the novel sold to Flatiron Books for a seven-figure advance. Early reviews compared American Dirt to John Steinbeck's The Grapes of Wrath. Stephen King and Don Winslow provided glowing blurbs. Imperative Entertainment, the Hollywood studio behind the controversial Sierra Leone civil war drama Blood Diamond, even purchased film rights shortly before the book's release.

But Latino literary figures say their opinions and criticism about American Dirt have been silenced and ignored. The writer Myriam Gurba alleges the feminist publication Ms Magazine commissioned and then killed her review of the novel, fearing pushback. "[The editor] wrote that though my takedown of Dirt was "spectacular", I lacked the fame to pen something so "negative", Gurba writes in a personal essay. "She offered to reconsider if I changed my wording, if I wrote 'something redeeming.'"

Gurba says the most frustrating part about the attention around American Dirt and the large advance Cummins received is the scant attention Chicano narratives, written by Chicano people, receive. "The machine that is supporting this book is dystopian in nature. Meanwhile, I have published three books through indie presses and have not made more than $5,000 on them. That gives you a sense of what value is being ascribed to authentic voices." …
Cummins, who as recently as 2016, self-identified as white and Latina (and has a Puerto Rican grandmother), likely hoped to get ahead of any questions raised about her writing and profiting off the Mexican migrant experience.
In contrast, three of Gurba's grandparents were Mexican. Three … count 'em … three!
She includes this author's note at the beginning of American Dirt: "I was worried that, as a non-immigrant and non-Mexican, I had no business writing a book set almost entirely in Mexico, set entirely among immigrants. I wished someone slightly browner than me would write it."

Gurba says the note is more infuriating, than placating. In an effort to shine a light on authentic voices, Gurba began a Twitter thread calling for original stories by Mexican-American writers. Authors she and others point to include Felicia Luna Lemus, Yxta Maya Murray, Reyna Grande, Helena Maria Viramontes and Raquel Gutierrez.

Gurba hopes the industry will reflect on this controversy: "I hope this makes people realize how conservative publishing really is."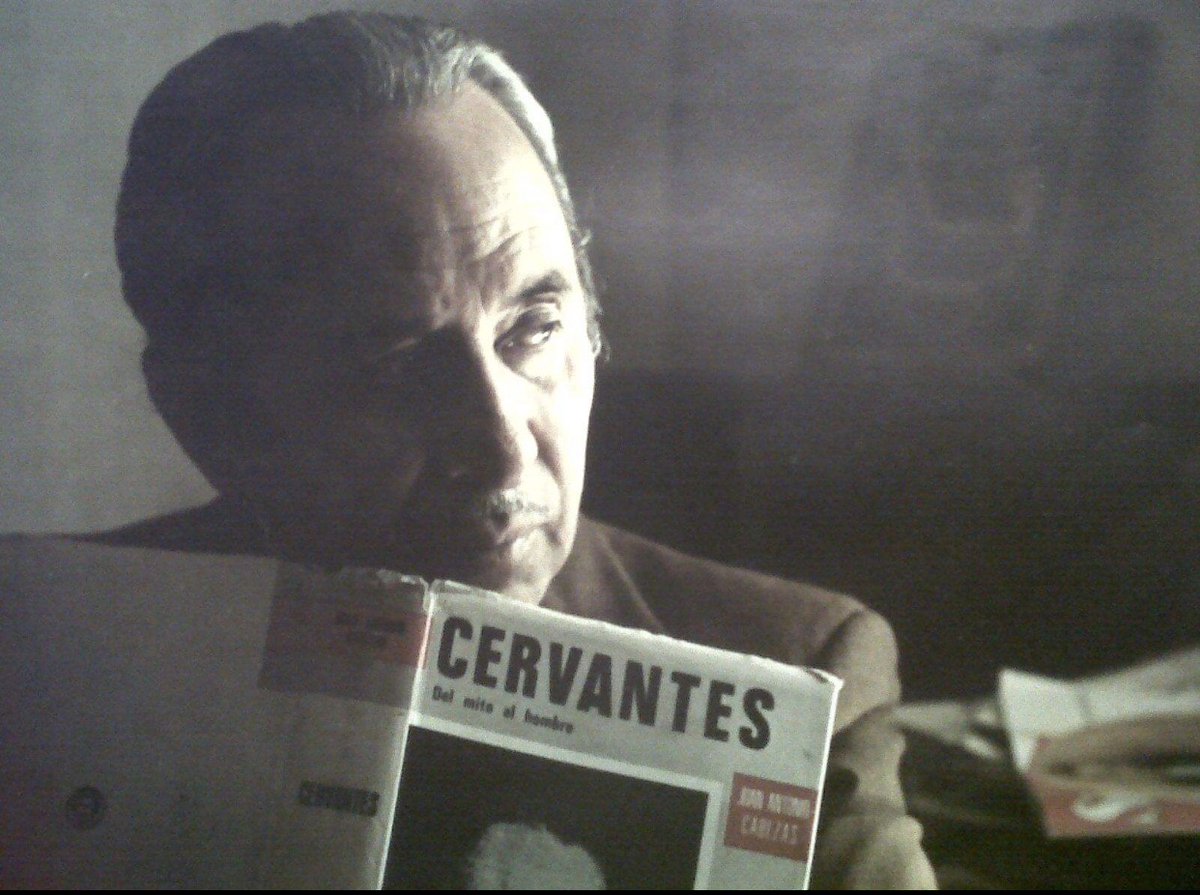 And from Myriam @LesWords Gurba's blog:
Pendeja, You Ain't Steinbeck: My Bronca with Fake-Ass Social Justice Literature
BY MYRIAM GURBA POSTED ON DECEMBER 12, 2019

When I tell gringos that my Mexican grandfather worked as a publicist, the news silences them.

Shocked facial expressions follow suit.

Their heads look ready to explode and I can tell they're thinking, "In Mexico, there are PUBLICISTS?!"
How many live-in servants did your grandfather, the Mexican PUBLICIST, employ? More than Alfonso Cuaron's scientist dad's three live-in servants in Roma?
I wryly grin at these fulanos and let my smile speak on my behalf. It answers, "Yes, bitch, in México, there are things to publicize such as our own fucking opinions about YOU."

I follow in the cocky footsteps of my grandfather, Ricardo Serrano Ríos, "decano de los publicistas de Jalisco[1]," and not only do I have opinions, I bark them como itzcuintli.
And then she goes on in this vein for awhile. Unlike Texas or Florida, Southern California is extremely lacking in people descended from the Mexican upper middle class, so this Long Beach, CA resident wants to remind you of her pedigree all the time.
… A self-professed gabacha, Jeanine Cummins, wrote a book that sucks. Big time.

Her obra de caca belongs to the great American tradition of doing the following:

Appropriating genius works by people of color
Slapping a coat of mayonesa on them to make palatable to taste buds estados-unidenses and
Repackaging them for mass racially "colorblind" consumption.

Rather than look us in the eye, many gabachos prefer to look down their noses at us. Rather than face that we are their moral and intellectual equals, they happily pity us. Pity is what inspires their sweet tooth for Mexican pain, a craving many of them hide. This denial motivates their spending habits, resulting in a preference for trauma porn that wears a social justice fig leaf. To satisfy this demand, Cummins tossed together American Dirt, a "road thriller" that wears an I'm-giving-a-voice-to-the-voiceless-masses merkin.

I learned about Dirt when an editor at a feminist magazine invited me to review it.

I accepted her offer, Dirt arrived in my mailbox, and I tossed it in my suitcase. At my tía's house in Guadalajara, I opened the book.

Before giving me a chance to turn to chapter one, a publisher's letter made me wince.

"The first time Jeanine and I ever talked on the phone," the publisher gushed, "she said migrants at the Mexican border were being portrayed as a 'faceless brown mass.' She said she wanted to give these people a face."

The phrase "these people" pissed me off so bad my blood became carbonated.

I looked up, at a mirror hanging on my tía's wall.

It reflected my face.

In order to choke down Dirt, I developed a survival strategy. It required that I give myself over to the project of zealously hate-reading the book, filling its margins with phrases like "Pendeja, please." That's a Spanglish analogue for "Bitch, please."

Back in Alta California, I sat at my kitchen table and penned my review. I submitted it. Waited.

After a few days, an editor responded. She wrote that though my takedown of Dirt was "spectacular," I lacked the fame to pen something so "negative." She offered to reconsider if I changed my wording, if I wrote "something redeeming."

Because the nicest thing I can say about Dirt is that its pages ought to be upcycled as toilet paper, the editors hauled out the guillotine. I was notified that I'd be paid a kill fee: 30% of the $650 I was initially offered for my services.

Toxic heteroromanticism gives the sludge an arc and because the white gaze taints her prose, Cummins positions the United States of America as a magnetic sanctuary, a beacon toward which the story's chronology chugs.

México: bad.

USA: good.

I pinched my metaphorical nose and read.

Cummins bombards with clichés from the get-go. Chapter One starts with assassins opening fire on a quinceañera, a fifteenth birthday party, a scene one can easily imagine President Donald Trump breathlessly conjuring at a Midwestern rally, and while Cummins' executioners are certainly animated, their humanity remains shallow.
… Cummins employs this "landscape of carnage," a turn of phrase which hearkens to Trump's inaugural speech, to introduce her protagonist, the newly widowed Lydia Quixano Perez. …

With their family annihilated by narcotraffickers, mother and son embark on a refugees' journey. They head north, or, as Cummins' often writes, to "el norte," and italicized Spanish words like carajo, mijo, and amigo litter the prose, yielding the same effect as store-bought taco seasoning.

Through flashbacks, Cummins reveals that Lydia, "a moderately attractive but not beautiful woman," age thirty-two, operated a bookstore. …

It shocks Lydia to learn that the mysterious and wealthy patron who frequents her bookstore flanked by "[thuggish]" bodyguards is the capo of the local drug cartel!
Obviously, everybody knows that cartelistas enjoy nothing more than frequenting the bookstores found on practically every block in Mexico.
Why are all these angry people assuming that the central character of this book, a woman who owns a bookstore, is not white? If you gave a 23andMe DNA test to every single bookstore owner in Mexico (granted, that would not be a large sample size), what would be their average percentage of Caucasian DNA? 90%?
What it sounds like is that the author borrowed a very old plot: the main character has to pretend to be somebody to escape from bad guys. Basically, American Dirt sounds like the plot of Some Like It Hot: Tony Curtis and Jack Lemmon are witnesses to the Al Capone's St. Valentine's Day Massacre in Chicago, so to escape the the mobsters, they dress up as women and join an all-girl jazz band boarding a train for Florida, where Jack starts to get a little too much into his new identity. Same here: to escape from mobsters, the nice white lady and her son have to pretend to be Mexican immigrants to the US, and then they realize they are Mexican immigrants.
It shocks Lydia to learn that some central Americans migrate to the United States by foot! It shocks Lydia to learn that men rape female migrants en route to the United States! It shocks Lydia to learn that Mexico City has an ice-skating rink! (This "surprise" gave me a good chuckle: I learned to ice skate in México.)
Did I mention my grandfather was a publicist?
Notes:

[1] Source: his fucking tombstone
Did I mention I come from a classy family?
Follow @steve_sailer