Search Text
Case Sensitive
Exact Words
Include Comments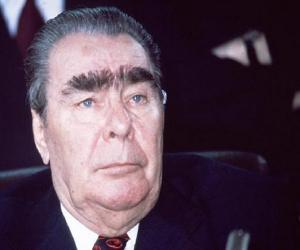 One of the more intriguing current scientific papers is a recent one in Genetics with the unobtrusive title:
Detecting polygenic adaptation in admixture graphs

Fernando Racimo, Jeremy J. Berg and Joseph K. Pickrell

USA June 6, 2017

Abstract

An open question in human evolution is the importance of polygenic adaptation: adaptive changes in the mean of a multifactorial trait due to shifts in allele fre- quencies across many loci. In recent years, several methods have been developed to detect polygenic adaptation using loci identified in genome-wide association studies (GWAS). Though powerful, these methods suffer from limited interpretability: they can detect which sets of populations have evidence for polygenic adaptation, but are unable to reveal where in the history of multiple populations these processes occurred. To address this, we created a method to detect polygenic adaptation in an admixture graph, which is a representation of the historical divergences and admixture events relating different populations through time. We developed a Markov chain Monte Carlo (MCMC) algorithm to infer branch-specific parameters reflecting the strength of selection in each branch of a graph. Additionally, we developed a set of summary statistics that are fast to compute and can indicate which branches are most likely to have experienced polygenic adaptation. We show via simulations that this method – which we call PolyGraph – has good power to detect polygenic adaptation, and applied it to human population genomic data from around the world. We also provide evidence that variants associated with several traits, including height, educational attainment, and self-reported unibrow, have been influenced by polygenic adaptation in different human populations.
Self-reported unibrow (e.g., Leonid Brezhnev or Frida Kahlo, I presume) is a pretty funny phenotypic trait to investigate. I'm reminded of a throw-away line in Updike's The Coup about a Soviet painting of "Brezhnev charming with the luxuriance of his eyebrows a flowery crowd of Eurasiatic schoolchildren."
But some of the other traits Racimo et al investigate are more politically sensitive, enough to bring a lengthy caution in the same issue of Genetics:
Tread Lightly Interpreting Polygenic Tests of Selection

John Novembre*,1 and Nicholas H. Barton†

In this issue of GENETICS, a new method for detecting natural selection on polygenic traits is developed and applied to several human examples (Racimo et al. 2018). By definition, many loci contribute to variation in polygenic traits, and a challenge for evolutionary geneticists has been that these traits can evolve by small, nearly undetectable shifts in allele frequencies across each of many, typically unknown, loci. Recently, a helpful remedy has arisen. Genome-wide association studies (GWAS) have been illuminating sets of loci that can be interrogated jointly for changes in allele frequencies. By aggregating small signals of change across many such loci, directional natural selection is now in principle detectable using genetic data, even for highly polygenic traits. This is an exciting arena of progress – with these methods, tests can be made for selection associated with traits, and we can now study selection in what may be its most prevalent mode. The continuing fast pace of GWAS publications suggest there will be many more polygenic tests of selection in the near future, as every new GWAS is an opportunity for an accompanying test of polygenic selection. However, it is important to be aware of complications that arise in interpretation, especially given that these studies may easily be misinterpreted both in and outside the evolutionary genetics community. Here, we provide context for understanding polygenic tests and urge caution regarding how these results are interpreted and reported upon more broadly. …

Overall, the numerous complications described here, both technical and interpretative, are why this exciting field is still in its infancy. Progress is being made but most findings are wrapped in numerous caveats. For this reason, we caution that great care should be taken in communicating results of these studies to general audiences. Journalists producing simple headlines and/or taking results out of context have the potential to misconstrue the complexity and levels of uncertainty in an arena where simple misinterpretations come easily. Generally, authors of such studies, including Racimo et al., are cautious, and this degree of caution must not be lost in translation. This is particularly sensitive as polygenic selection studies are analyzing complex social and behavioral traits, and as social scientists look more keenly upon these studies as a source of inspiration for policy; these efforts may be premature, to say the least. We are in a time of extraordinary discoveries, but we must remember that even as we gain traction with new computational tools and expanded genomic studies, we still have a long way to go to make precise, fully supported statements about the nature of selection on complex traits in humans.
This seems like a pretty reasonable way to proceed.
Follow @steve_sailer