Search Text
Case Sensitive
Exact Words
Include Comments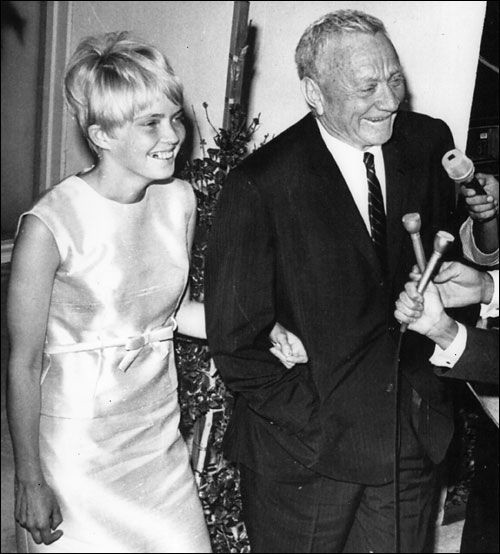 When I first became interested in the public affairs in the late 1960s-early 1970s, Supreme Court Justice William O. Douglas was omnipresent, constantly on book tours promoting his latest book.
I've only now figured out it was because he was broke because he was on his fourth wife, who was 22 when they married.
I'm assuming Mrs. Douglas had all her adult teeth by that point and this is just a smudged old file photo.
Let's hope.
Follow @steve_sailer