The Ignorance of Economists: Refugees, Cocaine, and Miami in 1980
Search Text
Case Sensitive
Exact Words
Include Comments
The basic requirement for most research in economics is the notion of ceteris paribus, or all else being equal. You find some naturally occurring experiment — such as, in David Card's celebrated study, the 1980 Mariel boatlift of Cubans into Miami that boosted the supply of labor — and see if that, say, drove down Miami wages relative to some other American cities where the Mariel boatlift didn't happen. Thus, you can see whether the Law of Supply and Demand applies, or if it magically doesn't in the case of immigration.
But of course you have to choose a control group of cities for Miami in the early 1980s where all else was equal to Miami except for Mariel. But that should be easy right? I mean there wasn't anything else going on in Miami in the early 1980s other than the Mariel boatlift to make the local economy unusual, right?
Economist Giovanni Peri, a devoted defender of the magical migration exception to Supply & Demand, now reiterates that the 1980 Mariel boatlift should end the debate: immigration doesn't affect wages! From Business Insider:
Here's what happened the last time the US welcomed a huge group of refugees
BOB BRYAN TOMORROW AT 3:34 AM

While the debate rages on over the number of Syrian and Middle Eastern refugees to let into the US, or whether to let them in at all, a group of researchers took a look back at the economic impact the last time America opened its borders in a big way.

Spurned on by the current crisis, Giovanni Peri and Vasil Yasenov of the University of California-Davis, analysed the economic impact of the Mariel Boatlift. From April to September 1980, 125,000 Cuban refugees came ashore in Miami in a massive wave of people fleeing their home country.

Looking back on the time period, the researchers found that both in the short and long-term there were no negative effects on the wages or employment status of native low-skill Miamians.

"Running many reasonable scenarios conveys the picture that nothing significant happened to the wage and to the unemployment of Miami high school dropouts between 1979 and 1981, relative to any reasonable control groups," wrote the researchers in a new study.

According to Peri and Yasenov, most of the refugees coming into the country from Cuba were low-education, generally unskilled, so the most likely impact would be felt among high school dropouts. The basic prediction would be that the increase in Cubans would displace those in the low-skill labour.

"Instead what we observe for all samples and wage measures is no deviation of Miami from control in 1979-81, and also no deviation if we consider the longer period 1979-1983," said the study. "In none of the Panels of Figure 2 do we observe a systematic large deviation and subsequent adjustment between Miami and synthetic control beginning in the 1979-1981 period."

To put it simply, none of the terrible predictions came true.

… Additionally, when these factors over the 1979-1982 time period, leading up to and directly after the inflow, are compared to other cities, Miami stays within its historical and projected range. So compared to both a theoretical trajectory of itself and 44 other cities, the Boatlift migrants had no effect.

Since the Boatlift case has been oft-studied, the researchers also ran the tests in a number of ways and considering a wide variety of factors. …

By doing this, Peri and Yasenov hope to end the debate over the Boatlift for good and show that massive numbers of refugees can be integrated economically successfully.
If you are not a professional economist, however, you might remember something that wasn't ceteris paribus about Miami in the early 1980s: namely, Miami's economy became red hot from the most notorious Cocaine Boom in the history of the world. Entrepreneurs who moved to Miami in 1980 include Tony Montana and ¡Jeb¡
Outside of the economics profession, the early 1980s Miami Cocaine Boom is not a forgotten event. It was portrayed in 1983's Scarface, 1984's Miami Vice, and the new Netflix series Narcos, an extended biopic of Colombian billionaire Pablo Escobar.
Narcos is narrated by a Drug Enforcement Administration agent in Miami, the narrator in the clip above, who contrasts what his job was like in Miami in (the economists' control period of) the 1970s — chasing down hippie weed dealers in flip-flops with a kilo of marijuana in their backpacks — to what it suddenly became like in (the economists' test period of) the early 1980s — firefights with Colombian cocaine traffickers with automatic weapons.
I've been pointing out for almost a decade that ceteris was famously not paribus in Miami before and after 1980 due to the Cocaine Boom, but have any economists ever noticed? Do economists ever notice anything that doesn't appear in other economists' papers?
Speaking of billionaires, that reminds me that I haven't reminded anybody of my December fundraiser for about a week now.
I now have seven ways for you to send me encouragement, including Paypal, Bitcoin, and fee-free bank transfers.
First: You can use PayPal (non-tax deductible) by going to the page on my old blog here. PayPal accepts most credit cards. Contributions can be either one-time only, monthly, or annual. Fee 2.9%.
Third: You can make a tax deductible contribution to VDARE by clicking here. (Paypal and credit cards accepted, including recurring "subscription" donations.) Make sure you click the button for "Steve Sailer." If you send VDARE a check make sure to put "I like Steve Sailer" on the Memo line. Note: the VDARE site goes up and down on its own schedule, so if this link stops working, please let me know.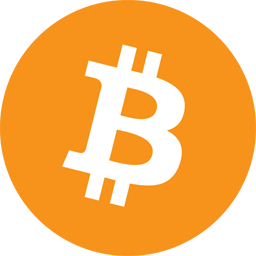 Fourth: You can use Bitcoin:
I'm using Coinbase as a sort of PayPal for Bitcoins.
The IRS has issued instructions regarding Bitcoins. I'm having Coinbase immediately turn all Bitcoins I receive into U.S. dollars and deposit them in my bank account. At the end of the year, Coinbase will presumably send me a 1099 form for filing my taxes.
Payments are not tax deductible.
Below are links to two Coinbase pages of mine. This first is if you want to enter a U.S. dollar-denominated amount to pay me.
Pay With Bitcoin (denominated in U.S. Dollars)
This second is if you want to enter a Bitcoin-denominated amount. (Remember one Bitcoin is currently worth many U.S. dollars.)
Pay With Bitcoin (denominated in Bitcoins)
Fifth: if you have a Chase bank account (or even other bank accounts), you can transfer money to me (with no fees) via Chase QuickPay (FAQ). Just tell Chase QuickPay to send the money to my ancient AOL email address (steveslrATaol.com — replace the AT with the usual @). If Chase asks for the name on my account, it's StevenSailer with an n at the end of Steven. (Non-tax deductible.) There is no 2.9% fee like with PayPal or Google Wallet, so this is good for large contributions.
Sixth: if you have a Wells Fargo bank account, you can transfer money to me (with no fees) via Wells Fargo SurePay. Just tell WF SurePay to send the money to my ancient AOL email address steveslrAT aol.com — replace the AT with the usual @). (Non-tax deductible.) There is no 2.9% fee like with PayPal or Google Wallet, so this is good for large contributions.
Seventh: Google Wallet, which I'll put below the fold because the instructions are kind of verbose. It's actually pretty simple, though.
Seventh: send money via the Paypal-like Google Wallet to my Gmail address (that's isteveslrATgmail .com — replace the AT with a @). (Non-tax deductible.)
Here's the Google Wallet FAQ. From it: "You will need to have (or sign up for) Google Wallet to send or receive money. If you have ever purchased anything on Google Play, then you most likely already have a Google Wallet. If you do not yet have a Google Wallet, don't worry, the process is simple: go to wallet.google.com and follow the steps." You probably already have a Google ID and password, which Google Wallet uses, so signing up Wallet is pretty painless.
You can put money into your Google Wallet Balance from your bank account and send it with no service fee.
Or you can send money via credit card (Visa, MasterCard, AmEx, Discover) with the industry-standard 2.9% fee. (You don't need to put money into your Google Wallet Balance to do this.)
Google Wallet works from both a website and a smartphone
app (Android and iPhone — the Google Wallet app is currently available only in the U.S., but the Google Wallet website can be used in 160 countries).
Or, once you sign up with Google Wallet, you can simply send money via credit card, bank transfer, or Wallet Balance as an attachment from Google's free Gmail email service.Here's how to do it.
(Non-tax deductible.)
Thanks!
Follow @steve_sailer