Search Text
Case Sensitive
Exact Words
Include Comments
My teen comedy movie pitch: An entire college team made up of uncoordinated sports-hating rich dorks, whose parents had rigged their admissions into college by catfishing that their kids were super jocks, find out they have to actually play ball to stay out of jail.
They bitch, then they start to bond, practice hard … and still lose.
Or perhaps the test screening audience in Reseda demands that they win in the end.
Which sport should they play?
How about sailing?
I didn't know College Sailing was a thing until yesterday, when it turned out the Stanford sailing coach was taking bribes to get seasickness-prone rich dopes into Stanford.
How about if our coed team of losers aren't at Stanford, but they have to compete with Stanford's legendary sailing team? (Is Stanford's sailing team legendary? It is now.)
So, seasickness-prone rich kids who only got into USC because their moms pretended they'd be stars on the USC Sailing Team have to prove to the district attorney they are legit by beating Stanford, which is coached by a Bond Villain-like Silicon Valley tycoon named Lanny Emerson.
Emerson insists that instead of the usual 14-foot dinghies, the two college teams compete in those insanely fast and dangerous high tech catamarans that he had the America's Cup use a few years ago.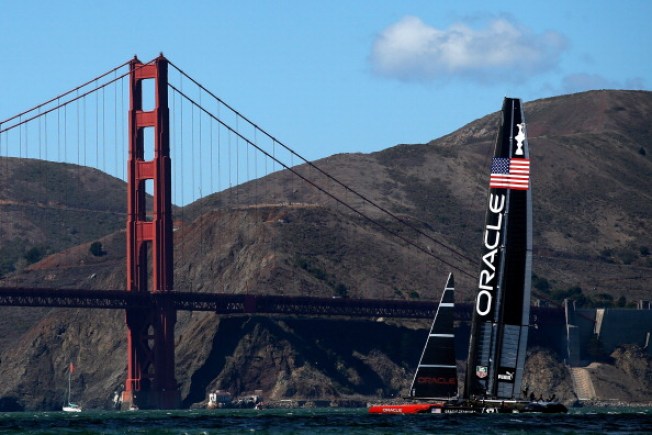 What could possibly go wrong by insisting on filming at sea? This would be an opportunity for a simple teen sports comedy movie to have a Waterworld size budget.
By the way, I don't want to suggest that Jeff Bezos was't the first billionaire to come up with the idea of getting all swole, but …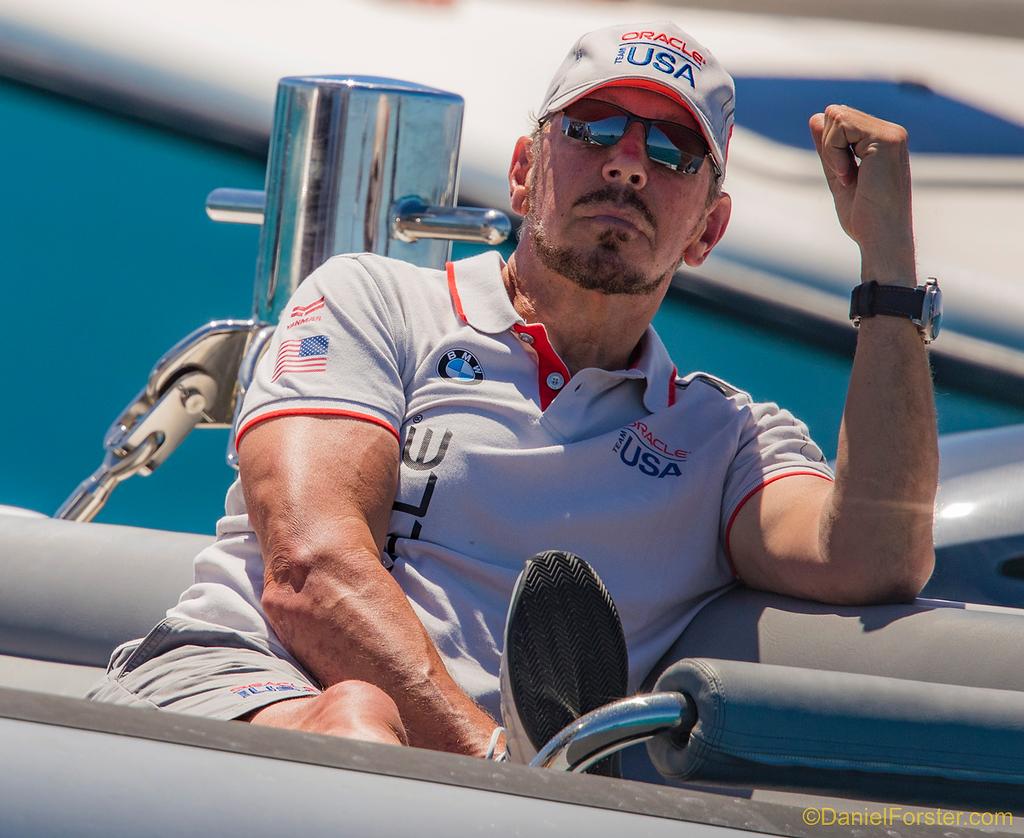 Follow @steve_sailer