Sarah Jeong: the Duke Lacrosse Team Was Guilty
Search Text
Case Sensitive
Exact Words
Include Comments
In 2014, years after DA Mike Nifong was convicted of trying to frame the Duke lacrosse team in 2006, Sarah Jeong apparently still believed in Crystal Mangum's accusations, as Jeong mentioned in her opaque prose style in affirming Jackie Coakley's credibility in the similar UVA rape hoax: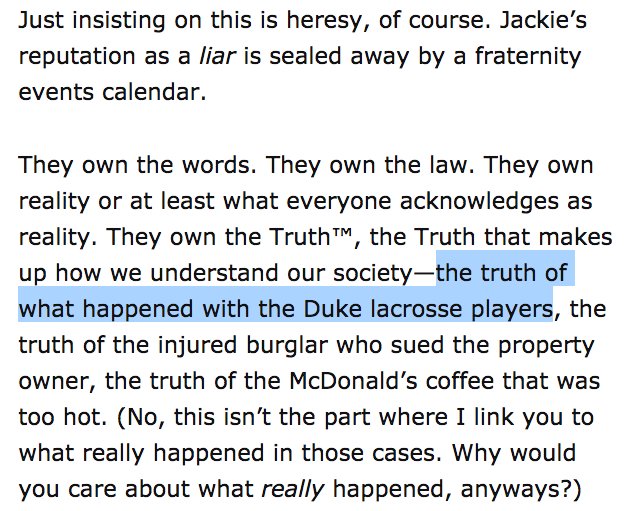 Okay!
So the Truth is out there about what really happened in the Duke lacrosse case. But They don't want you know the Truth about what those evil yet sexy white male gang rapist stud muffins at Duke did. But on sultry summer nights Sarah can't stop thinking about it.
White men: Sarah Jeong just can't stop hating and dating them.
Follow @steve_sailer