Police Shooting Racial Ratios
Search Text
Case Sensitive
Exact Words
Include Comments
From MappingPoliceViolence.US:
You can tell when your model of the world is pretty good when it can account for obscure details. For example, if you believe that the reason cops shoot blacks more than whites is because of Trumpist White Supremacism, than city with the highest ratio of black to white shooting probably shouldn't be Boston, where Biden won over 80%.
Similarly, if the the curse of slavery and Jim Crow is the cause, then South Carolina's ratio shouldn't be the second most equal.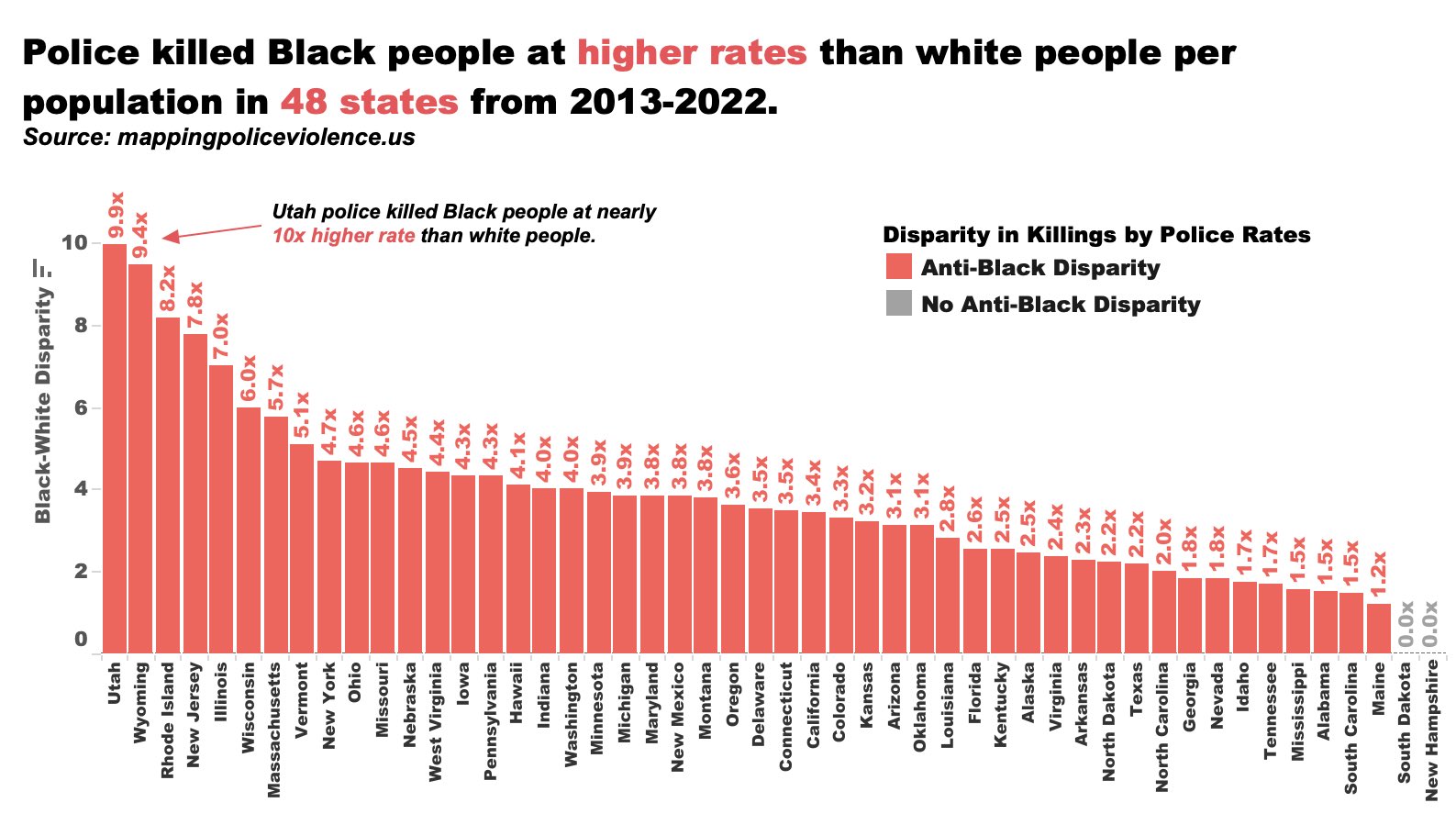 In very blue Massachusetts, blacks are shot 5.7 times as often by police as whites. In very red South Carolina, blacks are shot only 1.5 times as often. Why?
Well, obviously, because South Carolina whites are ornerier than Massachusetts' whites.
Also, because about a third of a century ago Massachusetts, which had been pretty corrupt and inefficient, got a lot better at governing, both in policing (e.g., Bill Bratton became Boston Police Chief in 1993) and educating, judging by NAEP scores. It could be that when you get a better quality police force, you don't shoot white guys as much.
Follow @steve_sailer