Masked Mob Violence Sends Pro-Free Speech Middlebury Professor to Hospital
Search Text
Case Sensitive
Exact Words
Include Comments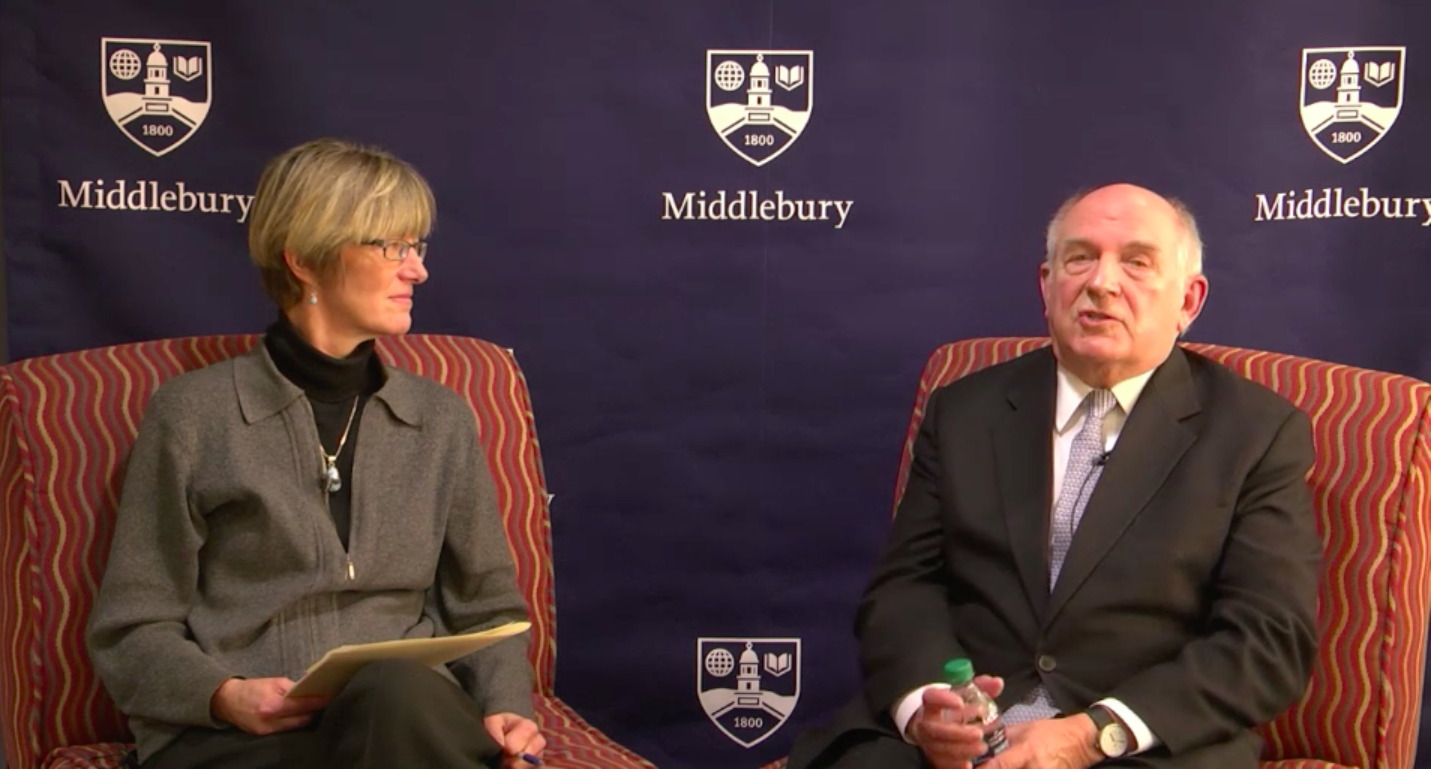 The NYT today has a pretty good account of the Middlebury Conformist Club's riot yesterday:
Protesters Disrupt Speech by 'Bell Curve' Author at Vermont College
By KATHARINE Q. SEELYE MARCH 3, 2017

… But when Mr. [Charles] Murray rose to speak, he was shouted down by most of the more than 400 students packed into the room, several witnesses said. Many turned their backs to him and chanted slogans like "Racist, sexist, anti-gay, Charles Murray go away!"

After almost 20 minutes, it was clear that he would not be able to give his speech, said Mr. Burger, the spokesman. Anticipating that such an outcry might happen, Mr. Murray was moved to a separate room equipped with a video camera so that Allison Stanger, a Middlebury professor of international politics and economics, could interview him over a live stream. Mr. Burger said the administration felt strongly that Mr. Murray's right to free speech should be protected and that "no one should have the heckler's veto."

Once the interview began in the second room, protesters swarmed into the hallway, chanting and pulling fire alarms. Still, the interview was completed and officials, including Ms. Stanger, escorted Mr. Murray out the back of the building.

There, several masked protesters, who were believed to be outside agitators, began pushing and shoving Mr. Murray and Ms. Stanger, Mr. Burger said.

"Someone grabbed Allison's hair and twisted her neck," he said.

After the two got into a car, Mr. Burger said, protesters pounded on it, rocked it back and forth, and jumped onto the hood. Ms. Stanger later went to a hospital, where she was put in a neck brace.

Mr. Dublois, the student, said he was disappointed. "To see protests, which really developed into riots — which is what they were — was incredibly shameful and embarrassing."
Is there any video of the attack on Ms. Stanger?
Unlike the Washington Post's article, which called Dr. Murray a "white nationalist" five times, the NYT used "white nationalist" only twice.
Follow @steve_sailer