Search Text
Case Sensitive
Exact Words
Include Comments
From the New York Times opinion page:
Power is the strength necessary to live in a world rife with misogyny.

By Sophie Mackintosh
Sophie Mackintosh is the author of the novels, "The Water Cure," and the forthcoming "Blue Ticket."
May 22, 2019

I wrote my first novel at a time when I felt powerless.
Did I mention I wrote a novel? Did I mention I have an upcoming novel? "Scheduled for hardback publication in Spring 2020, Blue Ticket is pitched as "a sly, urgent enquiry into free will, social expectation and the fraught space of motherhood", described by Hamish Hamilton as a novel that 'pushes beneath the skin of female identity and patriarchal violence, to the point where human longing meets our animal bodies'."
I don't know what "human longing meets our animal bodies" means, but … Rowwwwrrrr!
I was 27 in 2016
Did I mention I'm approximately 27, which is extremely young for a Man Booker Prize long-listed woman writer with a second novel on the way? Don't let the gray hair, which is amazingly long, fool you. I'm young and I'm hot.
, and there was a public reckoning happening with women's bodies, but also a reckoning I was grappling with personally. I had felt so powerless in my body
Let's talk about my body.
for such a long time that by then there was a comfort to be found in passivity, in going through the motions. I was dimly aware that there was another, stronger me somewhere, but I could barely see or remember her. I felt skinless, afraid.
Writing a book laid bare my own reckoning, made me feel worse for a time. But it also opened me to the experience of bridging the gap between powerlessness and power. I wrote, and people read — my words carried weight. Similarly, to have a body, especially as a woman, means to experience that space between power and powerlessness, as determined by the template on which the world has been built: a cisgender white man's body.
I don't have a cisgender white man's body so I am good. In fact, let's talk about my non-cisgender white man's body. My body is my favorite subject. Thank you, Ta-Nehisi, for getting woke people to stop talking about "souls" (bo-ring) and start talking about "bodies."
Consider how much strength is needed to deal with the onslaught of living in a world rife with misogyny, the mental load of constant damage assessments. In that light, the idea of feminine weakness comes across as no more than a scam, a purposeful downplaying of the power embedded within the historic (and current) concept of the hysterical woman, the terrifying woman, righteously angry.

We cannot escape the fact that non-male pain is consistently underestimated.
And so forth and so on.
Seriously, I went to look up Sophie Mackintosh and discovered her amazing variety of hair colors. Besides being fashionably gray, here she is brunette:
Do you think the lipstick is a little much? No, you like it? Oooooh …
From the press release that used this picture:
Graduate of the Warwick Writing Programme Sophie Mackintosh has secured a publishing deal with Hamish Hamilton for her debut novel The Water Cure following a seven-way auction.

The novel is said to reveal "the brutality of love and the price of survival in a hostile world", tells the story of three daughters raised in an isolated coastal compound, cut off from the world and its men. Their parents tell them they are safe here – until the day three men wash up on the shore, strange and vulnerable and infinitely dangerous.
And here she is blonde:
Do you think the lipstick is a little boring? I was that close to the Man Booker Prize, so I decided to play it safe with the short blond hair and respectable makeup, but I lost anyway, so next time I'll … well, you'll just have to see. But let's just say that when I lost the Man Booker Prize, I resolved never to get short-haired again. So you just wait for 2020.
And here she is redhead (plus book cover hair, which is all of the above):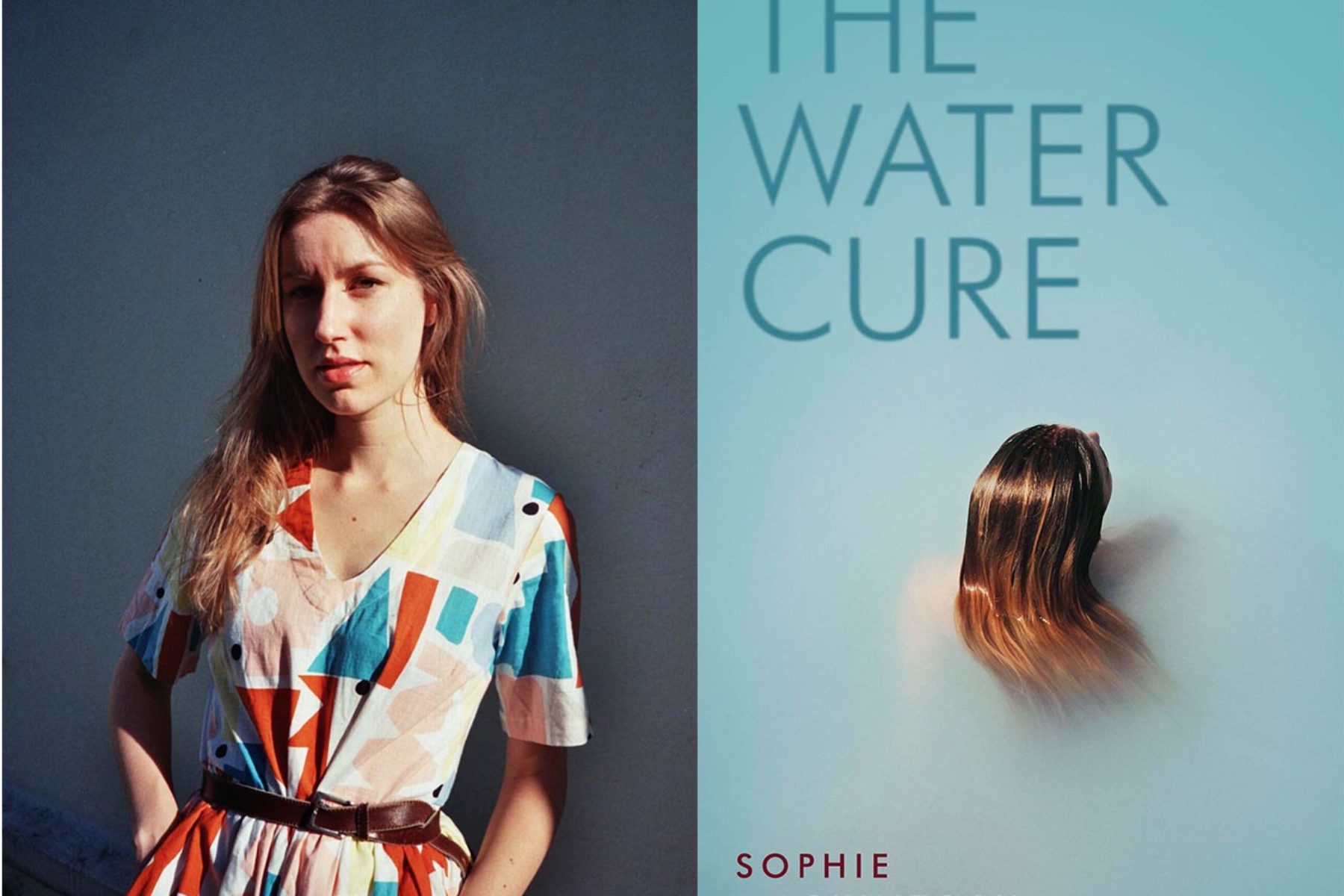 It's almost as if women writers spend a large amount of their brainpower thinking about their hair …
And here she is with black hair:
Assuming these are all the same Sophie Mackintosh.
And here's wet-haired Sophie:
And here it's hard to tell what color Sophie's hair is:
I haven't been able to track down yet a picture of her pink hair (via iSteve commenter Eah):
https://twitter.com/fairfairisles/status/1025112194055393285
Follow @steve_sailer