Search Text
Case Sensitive
Exact Words
Include Comments
From my new movie review in Taki's Magazine:
The U.K. Vs. U.S. Detective Debate
Steve Sailer

December 11, 2019

The mystery movie Knives Out is an allegory about how Americans deserve to lose our homeland to Latin American immigrants out of our self-destructive hatred for each other. But that's a good thing, the film says, because Latin Americans are so much nicer than we are.

Which is probably not an opinion you'd arrive at if you knew much about the history or sociology of Latin America… But, after all, who pays attention to Latin America? Thus, in Knives Out, the unlikable rich white American scions (Chris Evans of Captain America, Michael Shannon of The Shape of Water, Don Johnson of Miami Vice, and Jamie Lee Curtis of Halloween) can't remember whether the young nurse of their self-made father (Christopher Plummer of The Sound of Music) is from Bolivia or Ecuador.

So the immigrant nurse (Ana de Armas, Ryan Gosling's holographic girlfriend in Blade Runner 2049) deserves to inherit the country estate.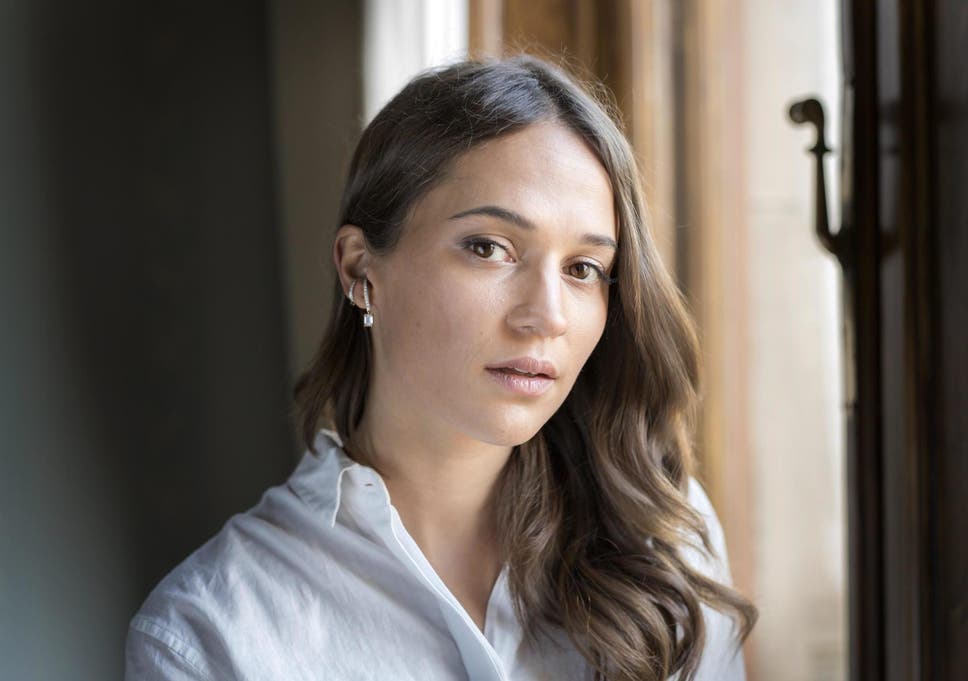 Read the whole thing there.
Personally, I think Swedish starlet Alicia Vikander looks more Vaguely Latina than Ana de Armas, who looks like Audrey Hepburn. (Both have played High Tech Dream Girls in sci fi movies: Ana in Blade Runner 2049, Alicia in Ex Machina.)
Alicia Vikander would be better cast in The Alexandria Ocasio-Cortez Story than Ana de Armas.
Here's Ms. Vikander with her husband, German-Irish movie star Michael Fassbender.
Anybody know why Ms. Vikander is so Mediterranean looking?
Wikipedia says she is 3/4th Swedish, 1/4th Finnish.
Follow @steve_sailer