Search Text
Case Sensitive
Exact Words
Include Comments
iSteve commenter Mookie2020 asks:
Hey Steve,

Watching the playoffs tonight and I heard the announcers mention that Ray's pitcher, Charlie Morton, is an excellent musician. I had always thought Morton had more the personality of a musician than an athlete. This got me wondering about athlete: musician connections. Seemed like the kind of thing that might be up your pattern recognition alley.

The only athlete: musician connection I can think of is Tug McGraw/Tim McGraw. After that I draw a blank. Surely there are others, but I can't think of them.

In general, athletes and musicians seem to come from different families and there are rarely ties or people very talented at both. One could say it's the same as the jock/nerd divide, but that raises some interesting questions. Was Eddie Van Halen a nerd? I suppose he was technically a guitar nerd if you want to get into it, but you don't think of him as a nerd. Being a rock-n-roll god transcends nerdom pretty fast.

A lot of top athletes are actually pretty smart. Top musicians tend to be smart. There's a known connection between mathematical ability and musicianship, as well as between comedians and musical talent.

Is it possible that athletes and musicians are the most polar opposites? What are the genetic connections you can think of beyond Tug McGraw/Tim McGraw?
You might think that professional athletes would have the time and contacts to become professional musicians after their sports careers end, but in general, jocks and musicians don't overlap much.
Paul Robeson was an All-American college football player a century ago and then became a famous singer.
On the whole, though, athletic stars and musical stars draw upon different personalities. My impression is that the jock vs. musician dichotomy is lesser among blacks, but, still, it's hard to imagine Michael Jordan or LeBron James as a pop star.
Here's heavyweight champ Joe Frazier singing. Joe's not quite Marvin Gaye-level, but it's hard to imagine a white hyper-alpha jock like Joe singing that well.
For example, Bruce Springsteen is a physical marvel: I saw him at Dodger Stadium when he was 53 and he did a men's Olympic gymnast-type strength move where he grabbed the mike stand and held himself upside down for quite some time. But if you watch his video for "Glory Days," in which he plays a washed-up high school pitching star "who could throw that speedball [sic] right by you," you can tell that they had to carefully edit around the fact that Bruce can't throw like a boy.
Springsteen admits that his stage personality is a concoction based on his macho dad while his own personality is largely inherited from his artsy mom. Tom Petty said much the same thing. Prince didn't even try.
A few music stars are super-macho, like Henry Rollins of Black Flag, who looks like Patrick Warburton, Puddy on "Seinfeld."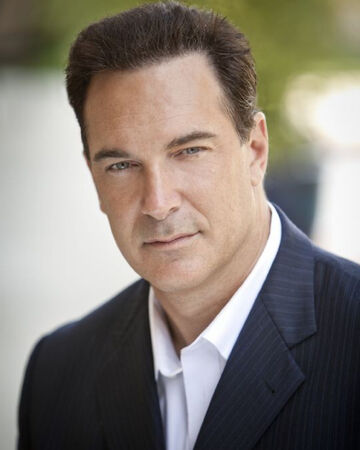 But I've always wondered if Rollins is too masculine to be a good musician, kind of like how Greg Norman might have been too tremendous of a jock to be a great golfer.
From iSteve commenter Mister.Baseball:
Bernie Williams, formerly the centerfielder of the New York Yankees, comes to mind.

All-star caliber player from about 1995-2002, and arguably the 2nd best centerfielder in the American League over that period, behind Griffey Jr.
Williams, a Puerto Rican with an Anglo name, was an excellent ballplayer, not quite a Hall of Famer, but not far off: a 5 time all-star. He was a fine postseason player, hitting 22 homers in 121 postseason games, second all-time in homers to Manny Ramirez.
Since leaving baseball, he has become a top-flight classically trained guitarist who composes latin/jazz music; has been nominated for at least one latin grammy; and has worked with Paul Simon, Bruce Springsteen and published by Paul McCartney's label. I think he's received a bachelor's degree in music since retiring.

Williams was the cornerstone of those 90s Yankees, and Gene Michaels consciously built the team around him. When he arrived in the majors, he was a very toolsy/athletic player with zero baseball IQ and as a very sensitive-unusual artist type who was infamously bullied by a number of other players (and Steinbrenner, who had a habit of bullying him too.) Michaels made it a point of jettisoning any and every player who picked on Williams while bringing in players with personalities much more tolerant of his quirks [or willing to put up with them when he was hitting .320 with 30 HR and a 100 RBIs a season].

You could say the Yankees went out of their way to take a nerdy guy (who studied music as a child and was being pushed towards becoming a doctor by his parents) and fostered a jock-environment where he could succeed.
Lots of athletes try for a musical career, but not many get there.
Wayman Tisdale, an NBA player, later made it to the top of the jazz charts with his smooth jazz playing, but died of cancer at 44.
Mike Reid went to a couple of NFL Pro Bowls and won a Grammy for writing the country song "There's a Stranger in My House" for Ronnie Milsap.
Cy Young Award-winning pitcher Jack McDowell of the Chicago White Sox, an off-season alt-rock singer-guitarist in Stick Figure, got into a famous brawl in 1993 in the New Orleans French Quarter alongside his pal Eddie Vedder of Pearl Jam.
They lost.
Follow @steve_sailer