Instagram Influencer Buys Big
Search Text
Case Sensitive
Exact Words
Include Comments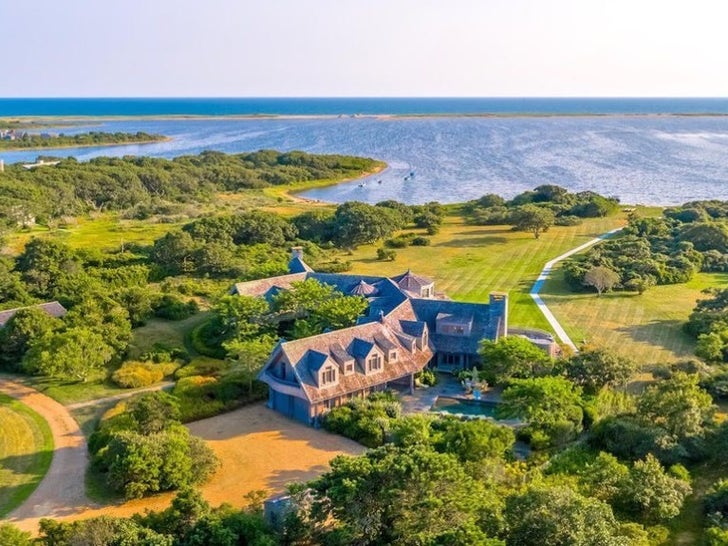 Instagram influencer Barack Obama has put down a c. $15 million offer for Boston Celtics owner Wyc Grousbeck's 29-acre summer estate on Martha's Vineyard, an island in the Atlantic long beloved by Democrats, such as Ted Kennedy who had an unfortunate incident fifty years ago on an island off the coast of the Martha's Vineyard island, Chappaquiddick.
Insert joke here about Unbearable Whiteness of the mansion's white on white interiors:
One section of Martha's Vineyard, the Oak Bluffs neighborhood about 8 miles away, is a tradition among upper crust African-Americans who use "summer" as a verb. Lawrence Otis Graham, who chronicles the black hereditary elite, writes:
I considered this point on a recent Sunday when my family and I were attending a church service in Oak Bluffs. We were hosting a close friend who is a Hollywood producer. She and her daughter had flown in from Los Angeles. As I sat in the first row balcony of the octagonal Union Chapel in Oak Bluffs, wedged between my daughter and our LA guest, I glanced around the sanctuary and was quickly reminded that the reason the black elite treasures this community. It's because so many aspects of their world and their lifestyle are present in this little resort.

As I looked down at the well-dressed congregation lining the balcony and filling the seats below in the main sanctuary, I saw other black families from our kids' New York City private school. And there were several of our black classmates from Harvard (my wife and I met there). One of them–novelist and attorney Ginger McKnight Chavers–was going to be feted later that afternoon alongside black Harvard Law Professor and Pulitzer Prize-winner Annette Gordon-Reed by the Cottagers. Cottagers Inc. was founded in 1956 as a society for African American women who owned homes on the Vineyard. They often host literary teas in their clubhouse one block away.

There were members of our kids' Jack & Jill chapter, as well as members of my mother's Links chapter. I waved across the room to one of my Boule fraternity brothers. Members of America's oldest and most esteemed black upper class organizations (The Links, Sigma Pi Phi Boule, Jack & Jill, the Guardsmen, and the Girl Friends) filled the church.

They had come from all over the country because this is where African-Americans gather each summer our beloved Martha's Vineyard.
Obama mostly only can stand to socialize with the preppiest blacks, so it's a good fit for him.
Follow @steve_sailer