HBD in Bolivia and Ski Gondola Mass Transit in L.A.?
Search Text
Case Sensitive
Exact Words
Include Comments
I've always been interested in La Paz, the capital of Bolivia, because it inverts the usual pattern of rich people living higher than poor people. Due to the extreme altitude, the rich white people live as low as possible in the canyon and the poor Indians live very high in the suburbs because of racial differences in oxygen processing.
Now La Paz has put in the populist leftist Presidente's favorite form of mass transit, the urban ski gondola. Huge Chavez built one in Caracas and now Evo Morales is putting in a bunch in La Paz:
With Subway in the Sky, Valley Meets Plateau
By WILLIAM NEUMAN AUG. 16, 2014

LA PAZ and EL ALTO, Bolivia — In these two cities, geography and rank stand in inverse relation. La Paz — the seat of government, old money and a lighter-skinned elite — sits in a valley. Above it on a high plateau is the frenetic city of El Alto: poorer, younger and generally darker-skinned. La Paz has always looked down on its upstart younger sibling above.

Now, that relationship is being challenged, and this urban Möbius strip, where down is up and up is down, is getting a new twist. A mass-transit aerial cable-car system, a cross between a ski gondola and an elevated train, is being installed to better connect them, chipping away at the physical barriers and possibly some of the psychological ones.

The first line in the system, stretching from an area near the center of La Paz to just beyond the lip of the plateau into El Alto, began carrying riders on May 31. Another line is expected to go into operation in September, and a third the next month — just in time for an election on Oct. 12, in which President Evo Morales is running for a third term. …

"People in El Alto are more guarded and more timid," said Leonidas Sánchez, 45, a school administrator from El Alto, riding down into La Paz one recent morning. "We are timid because we have a different skin color, and we live in different types of houses, and we do different kinds of work compared to the people of the Zona Sur. There has always been a relation of respect and even fear with those people."

Mr. Sánchez said that if he sat next to lighter-skinned people from the La Paz elite in a cable car, he would feel obligated to give them more space.
There are two urban gondolas in operation in the U.S.: Roosevelt Island in NYC, and the one in Portland connecting to the medical center.
I've been wondering for awhile if something similar might make sense for Los Angeles' ultimate mass transit problem: the north-south 405 (San Diego) Freeway that connects LAX to the central San Fernando Valley over the Hollywood Hills / Santa Monica mountains. There are currently vague plans to extend the stub of the east-west Wilshire Blvd. subway (purple line) through Beverly Hills to the 405 in Westwood at the huge Veterans Administration hospital. (This is the supposed Subway to the Sea, but there would still be four miles of the People's Republic of Santa Monica to traverse, and this liberal metropolis has never been enthusiastic about that.)
But to really make sense of mass transit in Los Angeles, you'd need to fill in the huge empty white space in the upper left of this map where the 405 freeway runs, connecting the east-west Orange busline in the San Fernando Valley at the big Sepulveda Dam open space (lots of room for parking) to LAX and the future Wilshire Blvd. Purple Line.
Of course, there are plenty of buses, but buses aren't SWPL.
But how? Securing right of ways in densely populated Southern California is usually a nightmare.
Perhaps the least disruptive would be to run a ski gondola above the middle of the 405 over the Hollywood Hills. Put the northern terminal at the northwest corner of the Sepulveda Dam recreation center in Van Nuys, where there'd be lots of room for parking lots, and a connection to the Orange Line busway that connects to the Red Line subway in North Hollywood that currently serves downtown. Put the next terminal on top of the Galleria skyscraper at Ventura Blvd and the 405, then the next terminal at Wilshire and the 405.
The downsides include capacity and speed. The Latin American gondolas I've looked into seem to go about 10 mph, which wouldn't be bad for commuting from Ventura to Wilshire at rush hour, but would be awfully slow to go all the way to the airport. And capacity in thousands of people per hour is quite limited. But if the technology could somehow get it up to 20 mph, that would be pretty reasonable compared to driving.
Also, it's worth thinking about making it easier for people to decide to do without owning a car. Owning a car is expensive, especially in a big city where insurance, parking, and predictably unpredictable expenses like parking tickets and dinging another car in a parking lot are costly. For example, somebody might want to live near the subway for commuting to work, but also see a need to get over the Hollywood Hills once or twice a month. You might not want to take a slow gondola everyday to work, but knowing it's there when you need it could help you decide to forgo owning a car.
Also, while it would be a tourist attraction for some people, some percentage of the population finds dangling from a cable terrifying (especially during an earthquake). There would also be complaints from Hollywood Hills residents who sunbathe in their backyards in the buff. Generally you can't do much that Hollywood Hills residents object to — for example, even the infinitely rich Getty Center art museum was severely limited by complaints from people who lived a mile or so away. But if the gondola ran over the center of the freeway, it wouldn't be all that visually intrusive, not compared to all the helicopters.
By the way, I want to thank everybody who has contributed during the first three days of 2014's second quarterly iSteve fundraiser. I greatly appreciate your help in making my writing career feasible.
I think you'll find some good stuff in the posts below. I was going to say that you'll find analysis, such as on Ferguson, that you can't find anywhere else, but I'm not sure that's as true anymore. My way of thinking about how the world works isn't just my personal tour de force anymore. If I got hit by the proverbial (non-SWPL) bus tomorrow, there would now be lots of people who have had their eyes opened and would carry on.
On the other hand, as it becomes ever more apparent that my approach to thinking about some of the major features of our time is the most reasonable and sensible, the level of lunacy in the conventional wisdom just gets amped up in compensation, as we've seen over the past week.
So I hope to be able afford, with your help, to carry on.
I now have seven ways for you to send me money, including Paypal, Bitcoin, and fee-free bank transfers.
First: You can use PayPal (non-tax deductible) by going to the page on my old blog here. PayPal accepts most credit cards. Contributions can be either one-time only, monthly, or annual.
Third: You can make a tax deductible contribution to VDARE by clicking here. (Paypal and credit cards accepted, including recurring "subscription" donations.) If you send VDARE a check make sure to put "I like Steve Sailer" on the Memo line. Note: the VDARE site goes up and down on its own schedule, so if this link stops working, please let me know.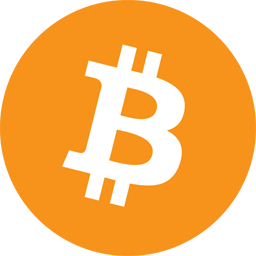 Fourth: You can use Bitcoin:
I'm using Coinbase as a sort of PayPal for Bitcoins.
The IRS has issued instructions regarding Bitcoins. I'm having Coinbase immediately turn all Bitcoins I receive into U.S. dollars and deposit them in my bank account. At the end of the year, Coinbase will presumably send me a 1099 form for filing my taxes.
Payments are not tax deductible.
Below are links to two Coinbase pages of mine. This first is if you want to enter a U.S. dollar-denominated amount to pay me.
Pay With Bitcoin (denominated in U.S. Dollars)
This second is if you want to enter a Bitcoin-denominated amount. (Remember one Bitcoin is currently worth many U.S. dollars.)
Pay With Bitcoin (denominated in Bitcoins)
Fifth: if you have a Chase bank account (or even other bank accounts), you can transfer money to me (with no fees) via Chase QuickPay (FAQ). Just tell Chase QuickPay to send the money to my ancient AOL email address (steveslrATaol.com — replace the AT with the usual @). If Chase asks for the name on my account, it's StevenSailer with an n at the end of Steven. (Non-tax deductible.) There is no 2.9% fee like with PayPal or Google Wallet, so this is good for large contributions.
Sixth: if you have a Wells Fargo bank account, you can transfer money to me (with no fees) via Wells Fargo SurePay. Just tell WF SurePay to send the money to my ancient AOL email address steveslrAT aol.com — replace the AT with the usual @). (Non-tax deductible.) There is no 2.9% fee like with PayPal or Google Wallet, so this is good for large contributions.
Seventh: Google Wallet, which I'll put below the fold:
Seventh: send money via the Paypal-like Google Wallet to my Gmail address (that's isteveslrATgmail .com — replace the AT with a @). (Non-tax deductible.)
Here's the Google Wallet FAQ. From it: "You will need to have (or sign up for) Google Wallet to send or receive money. If you have ever purchased anything on Google Play, then you most likely already have a Google Wallet. If you do not yet have a Google Wallet, don't worry, the process is simple: go to wallet.google.com and follow the steps." You probably already have a Google ID and password, which Google Wallet uses, so signing up Wallet is pretty painless.
You can put money into your Google Wallet Balance from your bank account and send it with no service fee.
Or you can send money via credit card (Visa, MasterCard, AmEx, Discover) with the industry-standard 2.9% fee. (You don't need to put money into your Google Wallet Balance to do this.)
Google Wallet works from both a website and a smartphone
app (Android and iPhone — the Google Wallet app is currently available only in the U.S., but the Google Wallet website can be used in 160 countries).
Or, once you sign up with Google Wallet, you can simply send money via credit card, bank transfer, or Wallet Balance as an attachment from Google's free Gmail email service.Here's how to do it.
(Non-tax deductible.)
Thanks!
Follow @steve_sailer