Expensify: to Save Democracy, All Must Vote for Biden
Search Text
Case Sensitive
Exact Words
Include Comments
Expensify is a firm that processes expense reports. Its CEO sent out this message to supposedly 10 million people on its marketing list:
Protect democracy, vote for Biden
David Barrett Expensify Team Posts: 21 Expensify TeamOctober 22

I know you don't want to hear this from me. And I guarantee I don't want to say it. But we are facing an unprecedented attack on the foundations of democracy itself. If you are a US citizen, anything less than a vote for Biden is a vote against democracy.

That's right, I'm saying a vote for Trump, a vote for a third-party candidate, or simply not voting at all — they're all the same, and they all mean:

"I care more about my favorite issue than democracy. I believe Trump winning is more important than democracy. I am comfortable standing aside and allowing democracy to be methodically dismantled, in plain sight." …

Q: Why do you care so much about democracy?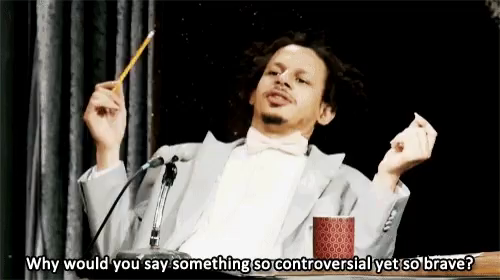 This discussion has been closed.
Follow @steve_sailer