Can San Diego Resist the Undertow? Can Seattle?
Search Text
Case Sensitive
Exact Words
Include Comments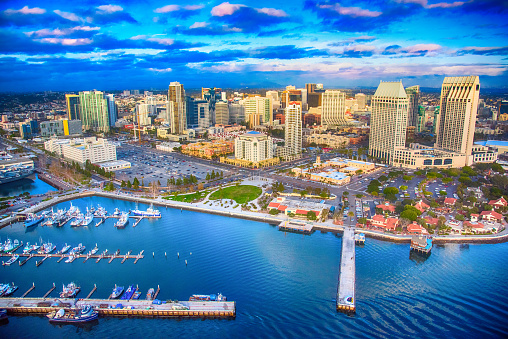 San Diego has gotten increasingly utopian looking over the decades, and may have the strength to hold out against dystopian political trends in the Golden State. From City Journal:
The city's triumvirate of police chief, district attorney, and mayor has not given in to disorder.

Thomas Hogan

Homicides are up, radical prosecutors are taking office, and politicians are hobbling the police. Is any large urban area managing to maintain order in this tumult? Yes—and believe it or not, it's in California, that hotbed of progressive disorder.

The eighth-largest city in the United States, with 1.4 million residents, San Diego has been called the safest big city in America as it keeps crime down while maintaining sensible law enforcement policies. Even with a large metropolitan area, the city's violent- and property-crime rates remain low. As the rest of the country saw violence explode in 2020, the number of homicides in San Diego rose only slightly, from 50 to 55 murders. (Philadelphia, a city of roughly the same size as San Diego, saw homicides rise from 356 in 2019 to 499 murders in 2020.)

… The final piece of the trio is the mayor. From 2014 through the end of 2020, Republican Kevin Faulconer held that office, compiling a fiscally conservative, socially moderate record. On law enforcement, he mostly stayed out of the way and allowed the district attorney and police chief—the experts in public safety—to do their jobs. San Diego recently elected a new mayor, Democrat Todd Gloria, a third-generation San Diegan who ran on a progressive platform but so far has left the police and prosecutors alone. It may be enough for a mayor not to interfere with law enforcement to keep a city safe, as long as a strong prosecutor and police chief are on the job.
New York City's murder rate continued to fall during Bill DiBlasio's first half dozen years, in part because he put Giuliani's old police chief Bill Bratton in charge of the cops.
Meanwhile in Seattle … From the Seattle Times:
'Two truths' to downtown Seattle living: Vibrant, diverse atmosphere butts up against drug use, street crime
Sep. 4, 2021 at 6:00 am Updated Sep. 5, 2021 at 11:55 am

Captions: Police on bikes are seen on Third Avenue. Downtown residents say the landscape of addiction, homelessness and crime in their neighborhood has gotten worse in the last two years. (Ken Lambert / The Seattle Times)

Ted and Priscilla Tanase, seen on the rooftop deck of their downtown Seattle high-rise, are looking at at renting a place on the Eastside for a year to get away from the open-air drug use and crime on the streets downtown. (Ken Lambert / The Seattle Times)

… Cynthia Marin, foreground, walks along Third Avenue, a street she has been avoiding because of the now-common drug use, crime and other safety issues, there. (Ken Lambert / The Seattle Times)

A man passes a boarded up building on Second Avenue in downtown Seattle. (Ken Lambert / The Seattle Times)

Leslie Buker says she has learned to block out the nightly screams she can hear from inside her condo, but she still will call 911 if people she encounters outside don't move after being shaken.(Ken Lambert / The Seattle Times)
No mention of the political events of 2020, such as CHAZ …
Follow @steve_sailer