A 2011 New Yorker Cartoon
Search Text
Case Sensitive
Exact Words
Include Comments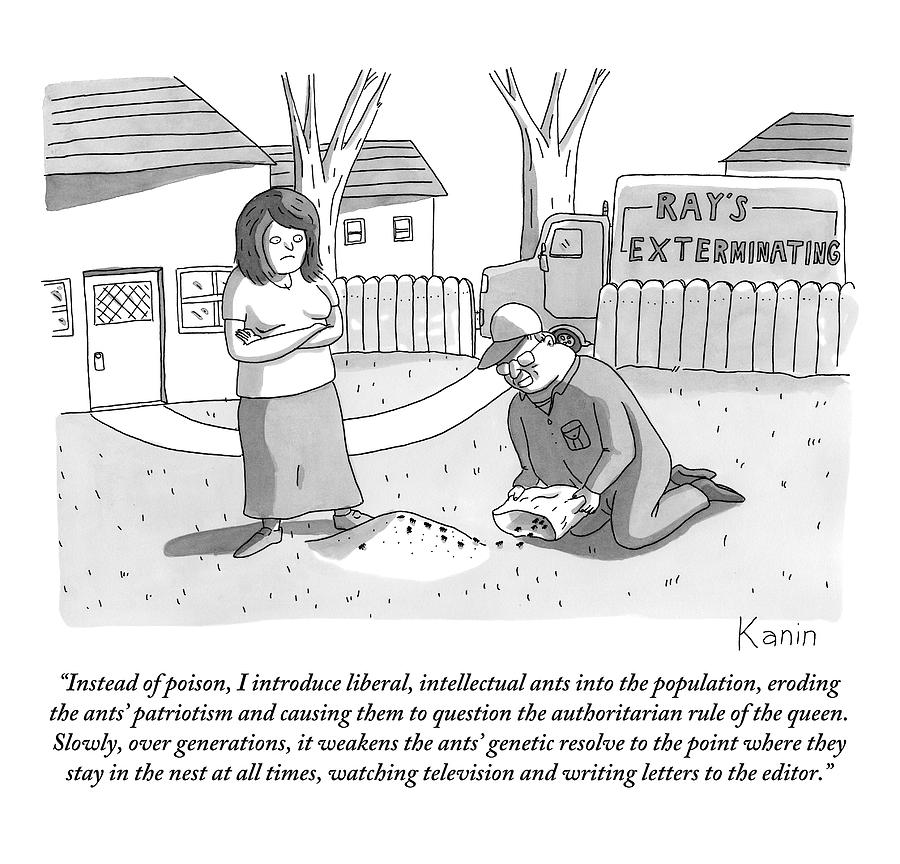 From Pixels.com:
An Exterminator Explains What He Is Doing is a drawing by Zachary Kanin which was uploaded on August 9th, 2016.
It was published in the October 24th, 2011 New Yorker.
I once got for Christmas a huge coffee table book of New Yorker cartoons since the 1920s, which I most enjoyed. But my teenage sons found few cartoons from before maybe the 1980s to be funny.
New Yorker, 2013:
Follow @steve_sailer