1945 as Architecture's Year Zero
Search Text
Case Sensitive
Exact Words
Include Comments
The dividing year in architecture is 1945. Before, Westerners tried, in many different styles, to make buildings look beautiful. After 1945, they felt like they didn't deserve beautiful buildings. Consider the city halls of some affluent Southern California towns:
Santa Barbara, 1924:
Pasadena 1927: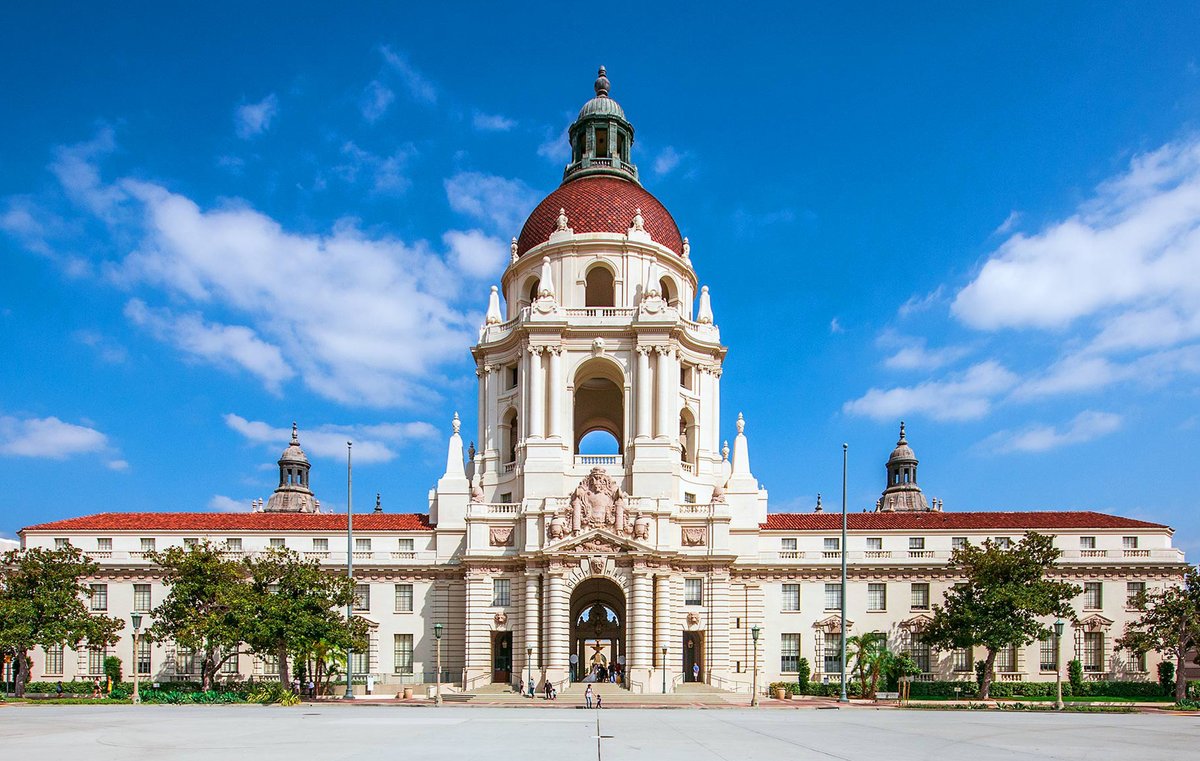 Beverly Hills 1932: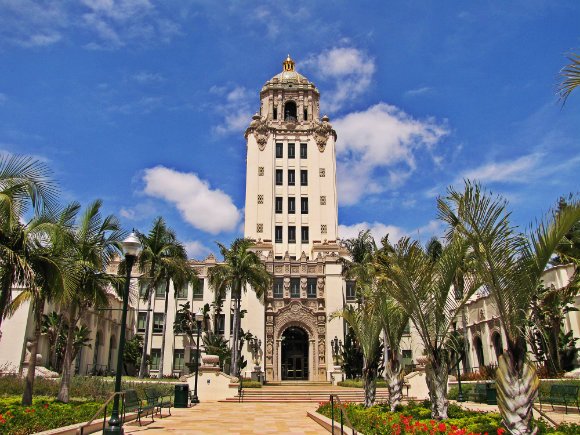 But then Malibu at some indeterminate date not long ago: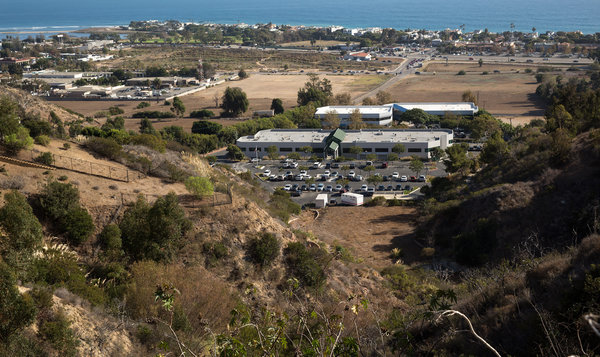 That's pretty dismal for the richest single municipality in a county of ten million people, especially one with perhaps the world's highest concentration of rich artists. The last time I was in Malibu, my friend driving me around kept pointing out who lived in the houses, such as "That's where the rock star lives."
"Which one? The Edge?"
"The one with the Nobel Prize."
"Oh, yeah, him."
Nouveau riche Calabasas, home to the Kardashian clan, opened its civic center in 2008, with a reference back to the 1920s Spanish Mission style of Santa Barbara:
My personal taste is that Spanish Mission style is the oldest and best style for Southern California. My old high school classmate Kip Kelly designed a couple of wonderful Spanish Mission fantasia buildings for Notre Dame HS in Sherman Oaks in the 1990s. The bad news is that Spanish Mission is frequently out of fashion in L.A. But the good news is that it always comes back into style.
Fast-growing San Diego has had several city halls. Here's the 1874 one in the popular Gaslamp District:
Here's San Diego's 1938 Works Progress Administration city hall:
But, unlike its popular previous city halls, it's hard to find a picture online of San Diego's current City Hall, which opened in 1964. I think this is it:
San Diego is now discussing building a new city hall, which would be a skyscraper shaped like a sailboat's sail. Here's an earlier design before they cut the budget, so this represents the dream: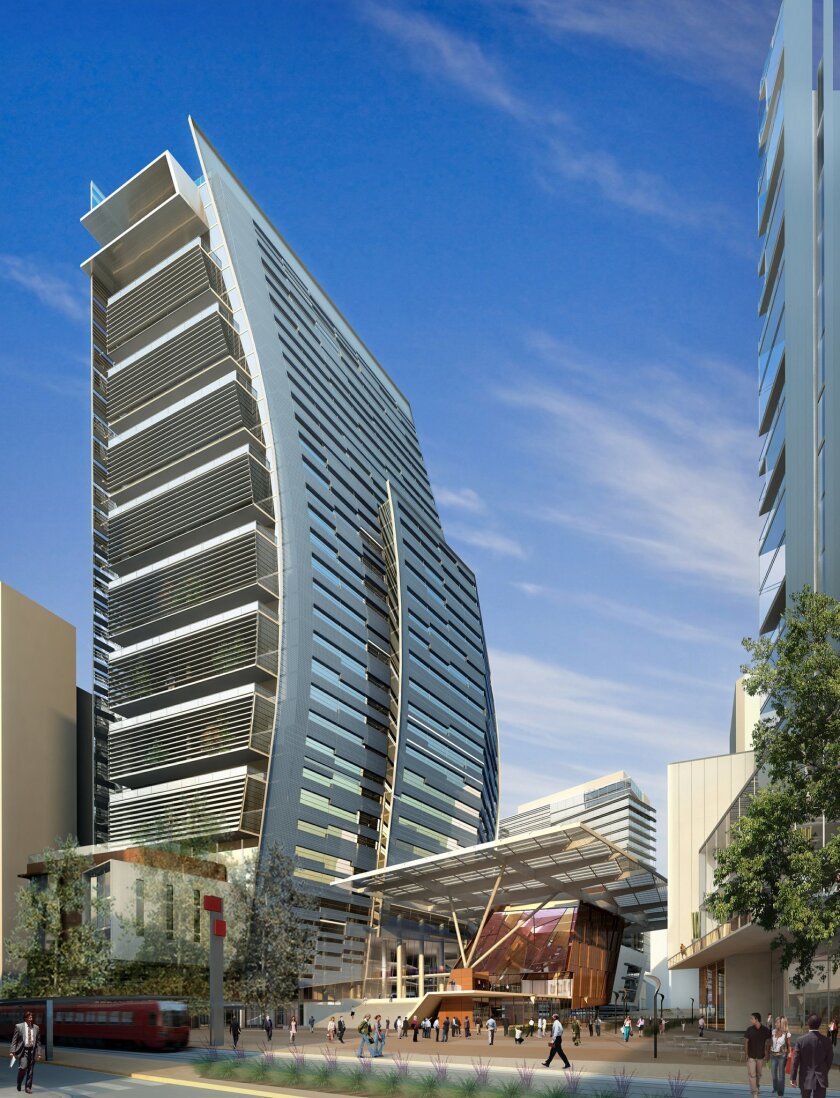 This has a lot of Thom Mayne-like folderol such as Random Rectangles and surplus sheet metal, but the basic idea of shaping it like a sail is at least pleasant.
Like I've often said, if you are going to design a building in a novel shape, borrow from the types of shapes that people already like, such as sailboats, trees, birds (e.g., Saarinen's 1964 TWA terminal at JFK airport), and so forth.
Follow @steve_sailer