How the Foreign-Born Vote in the United States
Search Text
Case Sensitive
Exact Words
Include Comments
Here's one to file neatly under the blog's tagline.
The following graph shows the electoral behavior of foreign-born voters–mostly voting legally–in US presidential elections since 1992*:
Bringing in ringers. Electing a new people. Choose whatever metaphor you'd like to describe the disenfranchisement of Heritage America.
We have to go back to 1988 to find an election where the Republican candidate won the foreign-born vote.
That was a different era.
Those foreigners are not today's foreigners. The ink on the amnesty legislation Reagan eagerly signed was still drying and the massive chain migration it set in motion only just beginning.
The Cold War, when many of those the US took in were Soviet dissidents, was ongoing.
Hyper-partisanship hadn't reached the point it has today. Now landslide victories are nearly impossible. In 1988, Bush senior beat Dukakis 426-111 in the electoral college. There has not been a margin of victory so wide since, and until the political dissolution of the US begins, there won't be again.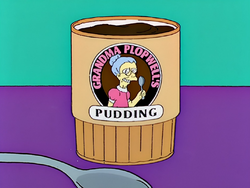 Begrudgingly, it must be admitted that the Bushes have done less poorly among the foreign-born than other Republicans have. I suppose if the well-being of the Republican party matters more to you than the well-being of the country your grandchildren will inherit, that's something to celebrate.
On the other hand, losing by a narrower margin is still losing. To celebrate as much is to be like Lisa and Marge as they're shoveling down Grandma Plopwell's government-sponsored pudding:
Lisa: This pudding's pretty good.
Marge: I can feel the pounds just melting off!
GSS variables used: PRES88(1-2), PRES92(1-2), PRES96(1-2), PRES00(1-2), PRES04(1-2), PRES08(1-2), PRES12(1-2), BORN(2)
* Data come from the GSS for elections from 1988 through 2012. The 2016 results come from the officially commissioned media national exit polling.