Search Text
Case Sensitive
Exact Words
Include Comments
Text is a refined type of talking. It involves an extra level of complexity, since reading and writing require some 7 years for a child to master, what with learning alphabets, reading, writing, and the composition of sentences, paragraphs and proper essays. The payoff from this investment is that written messages are compact, efficient, skippable, and eternal. Good quality ink on proper paper can last 500 years with reasonable care in a library. Every few years I look at the Salisbury Magna Carta, readable on vellum after eight centuries. Reading is a fast way of grasping the essentials of an idea, particularly when the writing has been very carefully considered. Words are tools of meaning.
I favour writing over talking because it is more precise, and easily editable. Ambiguities can be detected and corrected. Writing can be edited, errors quickly corrected.
However, speech is the more usual method of human communication. It seems to require no teaching at all, beyond immersion in the society of other talkers. A functional competence emerges in a few years, one of the wonders of human learning, and although vocabulary keeps increasing with the passing years the average 7 year old can give a good account of daily events, and understand much of the basics of language.
Speech reaches a wider audience, since not everyone reads, and listening is often easier than reading when there are other tasks to be done, or when concentration is fading. Ideally, speech can serve as the gentle introduction to deeper reading, a setting out of wares which might encourage some to take a longer look at a particular subject. This is particularly the case when you want to comment in general terms immediately, knowing that writing things up will take too long, or might even never get written up at all.
So, faced with a week in which many interesting papers had been published or publicize again, here is my attempt to supplement written accounts with some spoken commentary. Let me know what you think of it, and if you find it OK, recommend it to those who you think might listen to it.
Additional Notes
The Piffer equation is explained in my last post, and Piffer has added that the new correlation between his prediction and the observed genetic group means is 0.9
The bird migration paper is here, and turns out to be a 2010 study, recently in the news again:
http://journals.plos.org/plosone/article?id=10.1371/journal.pone.0009617
The paper on free diving and larger spleens is here:
https://www.cell.com/cell/fulltext/S0092-8674(18)30386-6
The iris response aspect is in another study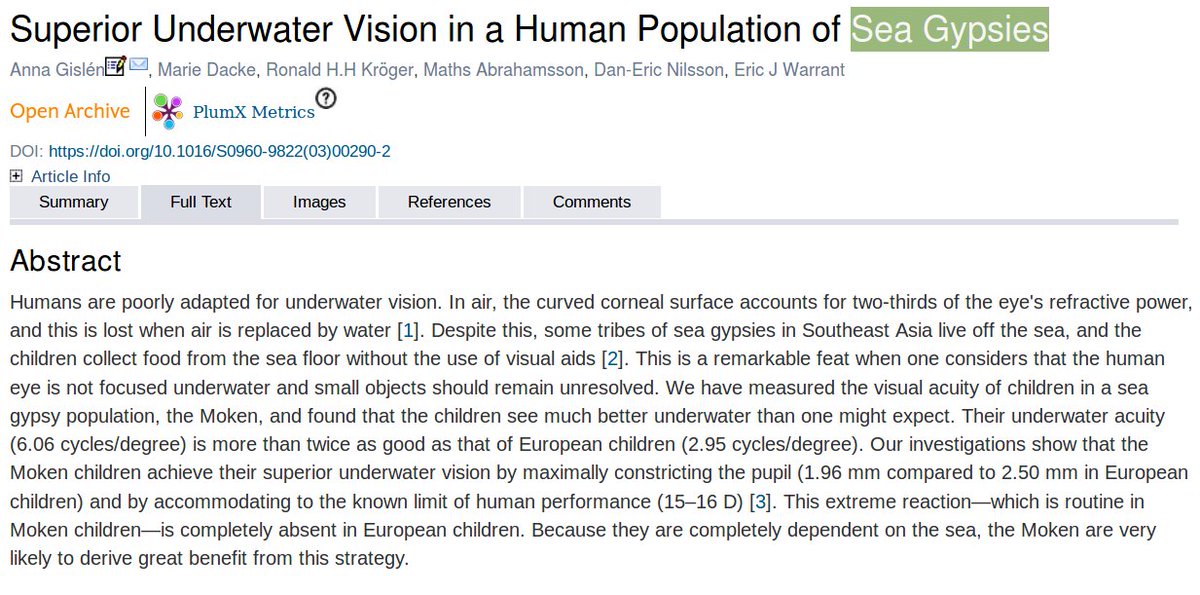 By the way, the selective change to the iris is contraction to pin hole size for better focus, not expansion for greater light. My error. Easy to edit in text, hard to change on a video.
Follow @JamesPsychol