Who Is the Biggest Loser of 2015?
Search Text
Case Sensitive
Exact Words
Include Comments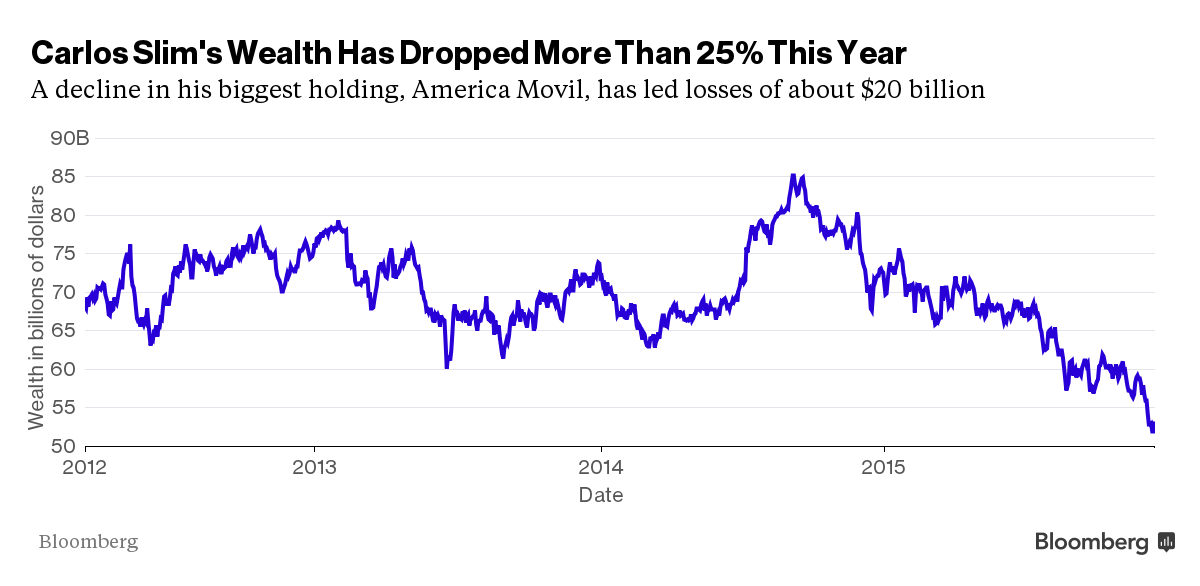 I've long been struck by how little criticism there is outside Mexico of Mexican telecom monopolist Carlos Slim, who for the last 8 years or so has been in contention for the title of World's Richest Man. Obviously, Slim's bailing out the New York Times in early 2009 helps, but there are other trends at work as well. As I wrote in T aki's Magazine in 2014:
The left has lost most of its former interest in anti-cartel activism. For example, [Thomas] Piketty, the paladin of the 21st century left, mentions the word "monopoly" only twice in his 685-page Capital in the Twenty-First Century. And one of those appearances is on a page that's devoted to sniping at criticism of Mexican monopolist Carlos Slim. …

Now, you might think that there is something unseemly about a regular contender for the title of World's Richest Man making his fortune off the relatively small Mexican economy. We're constantly told that Mexicans have to be allowed to flock to America to escape starvation in their own land. Yet one well-connected monopolist is permitted to pile up an enormous trove by charging exorbitant fees for the lifeblood of any economy, communications. …

Piketty, however, is offended by how Slim

… is often described in the Western press as one who owes his great wealth to monopoly rents obtained through (implicitly corrupt) government favors…

… Piketty, in his inimitable prose style, explains that criticizing Slim is a mistake, if not downright racist:

Rather than indulge in constructing a moral hierarchy of wealth, which in practice often amounts to an exercise in Western ethnocentrism, I think it is more useful to try to understand the general laws that govern the dynamics of wealth—leaving individuals aside and thinking instead about modes of regulation, and in particular taxation, that apply equally to everyone, regardless of nationality.

In other words, rather than the citizens of Mexico using the rule of law to break up Slim's monopoly, as Americans did with Rockefeller's, the important thing is for readers of Capital to take global control.
And yet … while Mexico's PRI isn't the world's most admirable political party, even the latest version of the PRI can figure out that a good way to appeal to Mexican voters is to not let Slim make quite such exorbitant profits off them. From Forbes on March 7, 2014:
Mexico Cracks Down On Billionaires Carlos Slim's And Emilio Azcarraga's Telecom Monopolies

Dolia Estevez , CONTRIBUTOR

In an unprecedented blow to billionaires Carlos Slim and Emilio Azcarraga, Mexico's Federal Telecommunications Institute (IFT), declared phone companies Telmex and Telcel, as well as television giant Televisa, dominant in their respective markets and ordered them to open up to domestic and foreign competitors.

The ruling by the newly created IFT imposes tough anti-monopoly measures on the companies which will force them to share their infrastructure, increase competition, lower prices and expand access to services such as broadband and pay television to decrease their power.

América Móvil (NYE:AMX), Slim's telecom conglomerate and largest asset, currently controls 80% of Mexico's landline phone market through Telmex, and 70% of the wireless market, through affiliate Telcel. Azcarraga's Televisa has 70% of the broadcast television market and around 56% of cable and satellite television combined. The law sets a market share cap for both telephones and TV of no higher than 50%.
The Mexican stock market initially assumed that the government couldn't really be serious about cracking down on Slim, with Slim retaking the World's Richest Man title from Bill Gates in July 2014 and his net worth rising to around $85 billion. But, now, from Bloomberg:
Carlos Slim Is Biggest Loser in World's Top 400 Richest People
Patricia Laya
December 21, 2015 — 10:00 PM PST

Carlos Slim had a tough year, the worst among the wealthiest people of the world.

Since the start of 2015, the Mexican executive's fortune has declined almost $20 billion, or about the size of Honduras's economy, to $52.8 billion, according to the Bloomberg Billionaires Index. The shares of his America Movil SAB telecommunications giant are heading for their biggest decline since 2008. The company has suffered under regulatory pressures in Mexico, where it's now forced to share the infrastructure that allowed it to dominate the mobile and fixed-line market for more than a decade.

Slim, now the fifth-richest person in the world — down from third earlier this year — owns 57 percent of the company. …

The telecommunications company has relied on Brazil, Austria and the U.S. to expand, as regulation weakens the competitive advantage America Movil has enjoyed in Mexico, where it controls about 70 percent of all mobile phones and 62 percent of fixed lines. On top of that, AT&T Inc. bought two rival businesses in Mexico — NII Holdings Inc.'s Nextel Mexico business and Grupo Iusacell SA — pressuring prices and increasing the battle for users in its home market.

Mexico's profit margin shrank to 40.3 percent in the last quarter from 44.8 percent a year earlier, based on earnings before interest, taxes, amortization and depreciation, and is estimated to fall again next year, according to a Credit Suisse Group AG report in December.
Even after this example of the power of old-fashioned trust-busting, Slim will probably get by okay with his 50% market share, 40% profit margin, and $50 billion net worth. But the 1890s notion that consumers benefit from competition apparently isn't completely obsolete after all.
Speaking of billionaires, that reminds me that I'm not one. And that reminds me of my year-end fundraising drive.
I now have seven ways for you to send me encouragement, including Paypal, Bitcoin, and fee-free bank transfers.
First: You can use PayPal (non-tax deductible) by going to the page on my old blog here. PayPal accepts most credit cards. Contributions can be either one-time only, monthly, or annual. Fee 2.9%.
Third: You can make a tax deductible contribution to VDARE by clicking here. (Paypal and credit cards accepted, including recurring "subscription" donations.) Make sure you click the button for "Steve Sailer." If you send VDARE a check make sure to put "I like Steve Sailer" on the Memo line. Note: the VDARE site goes up and down on its own schedule, so if this link stops working, please let me know.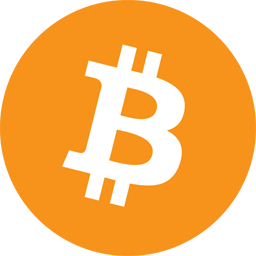 Fourth: You can use Bitcoin:
I'm using Coinbase as a sort of PayPal for Bitcoins.
The IRS has issued instructions regarding Bitcoins. I'm having Coinbase immediately turn all Bitcoins I receive into U.S. dollars and deposit them in my bank account. At the end of the year, Coinbase will presumably send me a 1099 form for filing my taxes.
Payments are not tax deductible.
Below are links to two Coinbase pages of mine. This first is if you want to enter a U.S. dollar-denominated amount to pay me.
Pay With Bitcoin (denominated in U.S. Dollars)
This second is if you want to enter a Bitcoin-denominated amount. (Remember one Bitcoin is currently worth many U.S. dollars.)
Pay With Bitcoin (denominated in Bitcoins)
Fifth: if you have a Chase bank account (or even other bank accounts), you can transfer money to me (with no fees) via Chase QuickPay (FAQ). Just tell Chase QuickPay to send the money to my ancient AOL email address (steveslrATaol.com — replace the AT with the usual @). If Chase asks for the name on my account, it's StevenSailer with an n at the end of Steven. (Non-tax deductible.) There is no 2.9% fee like with PayPal or Google Wallet, so this is good for large contributions.
Sixth: if you have a Wells Fargo bank account, you can transfer money to me (with no fees) via Wells Fargo SurePay. Just tell WF SurePay to send the money to my ancient AOL email address steveslrAT aol.com — replace the AT with the usual @). (Non-tax deductible.) There is no 2.9% fee like with PayPal or Google Wallet, so this is good for large contributions.
Seventh: Google Wallet, which I'll put below the fold because the instructions are kind of verbose. It's actually pretty simple, though.
Seventh: send money via the Paypal-like Google Wallet to my Gmail address (that's isteveslrATgmail .com — replace the AT with a @). (Non-tax deductible.)
Here's the Google Wallet FAQ. From it: "You will need to have (or sign up for) Google Wallet to send or receive money. If you have ever purchased anything on Google Play, then you most likely already have a Google Wallet. If you do not yet have a Google Wallet, don't worry, the process is simple: go to wallet.google.com and follow the steps." You probably already have a Google ID and password, which Google Wallet uses, so signing up Wallet is pretty painless.
You can put money into your Google Wallet Balance from your bank account and send it with no service fee.
Or you can send money via credit card (Visa, MasterCard, AmEx, Discover) with the industry-standard 2.9% fee. (You don't need to put money into your Google Wallet Balance to do this.)
Google Wallet works from both a website and a smartphone
app (Android and iPhone — the Google Wallet app is currently available only in the U.S., but the Google Wallet website can be used in 160 countries).
Or, once you sign up with Google Wallet, you can simply send money via credit card, bank transfer, or Wallet Balance as an attachment from Google's free Gmail email service.Here's how to do it.
(Non-tax deductible.)
Thanks!
Follow @steve_sailer