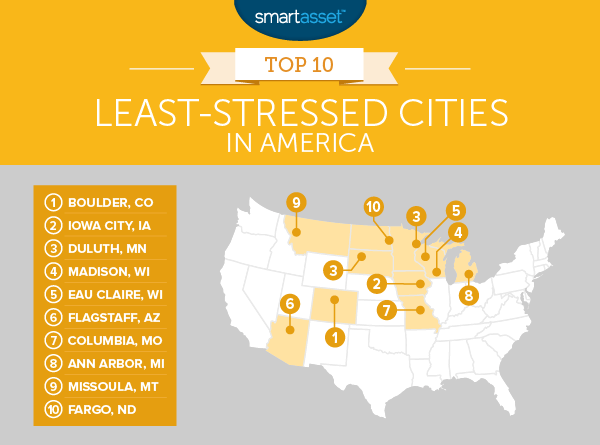 From SmartAsset:
SmartAsset crunched the numbers to find the least-stressed cities in America in 2016. We looked at factors that contribute to stress like divorce and bankruptcy and found the cities with the most chilled-out residents.

To find our list of the least-stressed cities in America we looked at a combination of positive and negative factors. The positive factors we examined were a high rate of physical activity, a high number of entertainment establishments per 1,000 businesses and a high average number of hours of sleep per night.

For the negative factors we examined, a lower number helped a city climb the ranks. These negative factors were hours of work per week, length of commute to work in minutes, the unemployment rate, the bankruptcy rate, the ratio of housing costs to median income and the divorce rate.