London Teen Knifed to Death at Knife Awareness Course
Search Text
Case Sensitive
Exact Words
Include Comments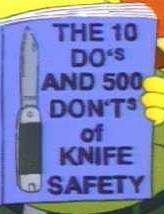 From the BBC:
Uxbridge stabbing: Teen was killed at knife awareness course
5 hours ago

A teenager who was fatally stabbed in a council headquarters in west London was attending a knife awareness course.

Hakim Sillah was attacked in the youth offending service department at the Hillingdon Civic Centre in Uxbridge on Thursday.

The Met said a group had gathered at the venue when a fight broke out. The 18-year-old was taken to hospital but died an hour later.

A 17-year-old boy who was arrested on suspicion of murder remains in custody.
Follow @steve_sailer