Is This the GOP Strategy: Blame a Guy Who Looks Like Kavanaugh?
Search Text
Case Sensitive
Exact Words
Include Comments
It appears that an unfolding GOP strategy in the Kavanaugh Kase is to blame by name a specific guy who looks much like Kavanaugh. Rather than use his name at present, I will call him, uh, … Haven Monahan Sr.
That would let the GOP sort of get around the problem of Not Believing the Woman in the #MeToo Era, while also getting Kavanaugh off.
But, uh, aren't there potential downsides to dragging Haven Monahan's name into this? Has the statute of limitations run out in Maryland? Doesn't this give Haven much motivation to dish dirt on his old buddy Brett? Or is Haven all set and onboard with this strategy?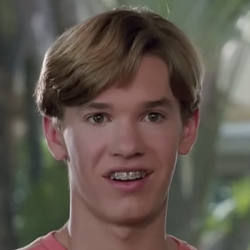 (But perhaps Democrats will go for this idea of a multigenerational Monahan family nefariously causing all the scandals: It's in the tainted Monahan blood. Look at who is trying to take down the saintly Keith Ellison!)
In late breaking news, another suspect has been identified: George Glass. If you spot Mr. Glass, please notify Senator Diane Feinstein immediately.
Perhaps not coincidentally, George Glass is the older brother of Stephen Glass, who mentored Sabrina Rubin Erdely at the U. of Pennsylvania student newspaper before enjoying a spectacular career at The New Republic in the 1990s.
If you don't believe me, just ask the Glass Brothers: they'll tell you.
Follow @steve_sailer