Latest Dem Presidential Contenders Bingo
Search Text
Case Sensitive
Exact Words
Include Comments
Julian Castro
Tulsi Gabbard
Kamala Harris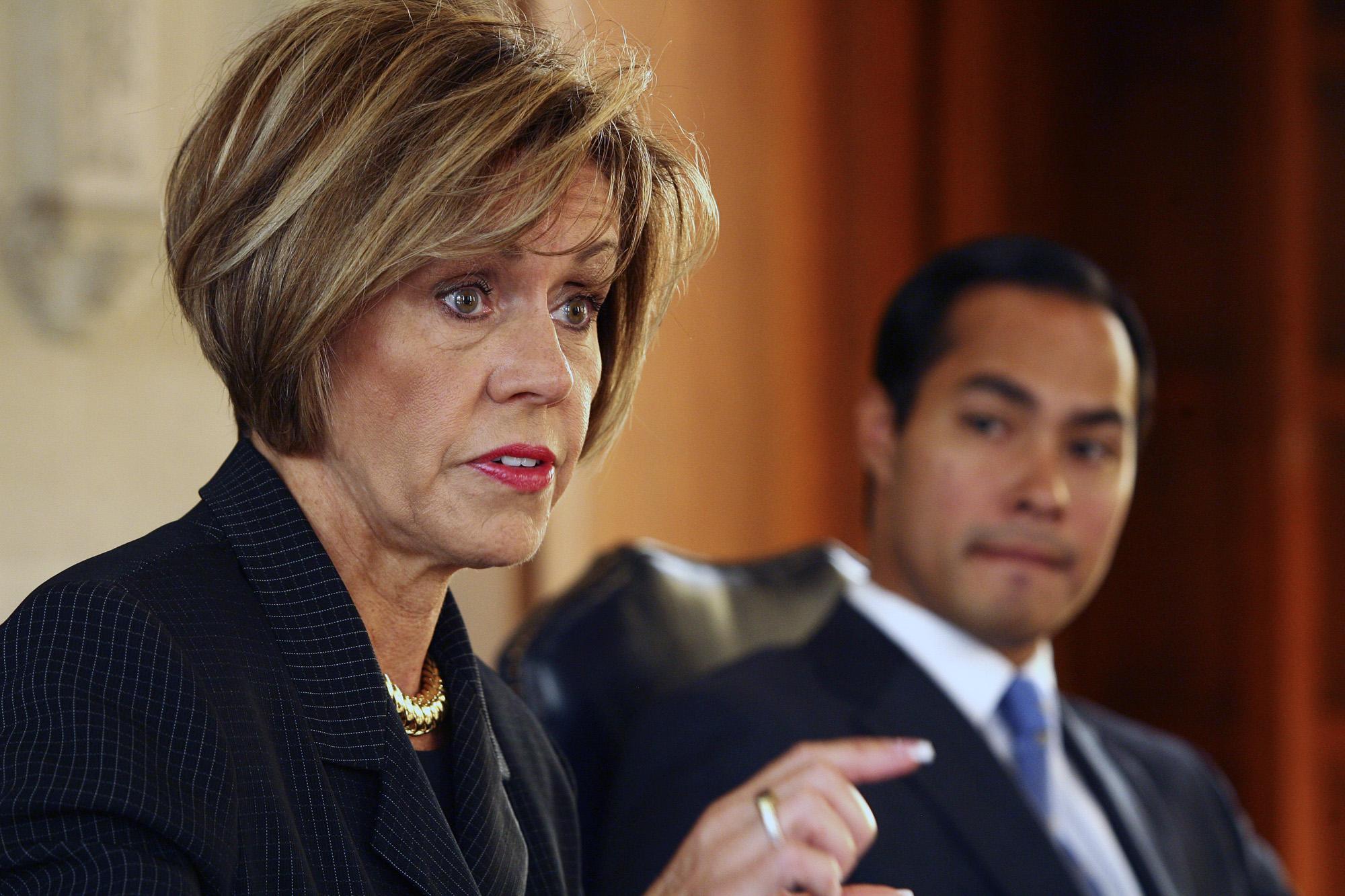 As I've been pointing out since 2010, whenever you hear about how Castro is Presidential Timber because he has sterling executive experience as the mayor of one of America's ten largest cities, San Antonio, somebody is pulling the wool over your eyes and trying to get you to imagine that being mayor of San Antonio is like being mayor of New York or Chicago.
Instead, being mayor of San Antonio is like being Mayor McCheese in a McDonald's commercial. San Antonio has a highly paid City Manager who is in charge of the government.
Mayor is merely a ceremonial job who gets paid $20 per city council session to bang the gavel at beginning and end of each meeting.
During Castro's years as Pretend Mayor, Sheryl Sculley was City Manager and got paid a couple of orders of magnitude more money than Castro did:
Other weird facts about Castro: He can't speak Spanish and he has an identical twin brother in the House of Representatives.
Weird facts about Harris and Gabbard: too many to itemize.
Follow @steve_sailer