Search Text
Case Sensitive
Exact Words
Include Comments
Harvard economist Raj Chetty unveiled in 2013 an ambitious plan to use the public's IRS tax returns for parents in 1996-2000 and their children in 2011-2012 to discover the localities in the country that were the best place to raise children to be economically upwardly mobile. From that map, he expected to be able to discover subtle technocratic distinctions about what made one place better than another — perhaps something to do with, say, mass transit to suburban jobs? — thus allowing the less promising locales to simply imitate their betters.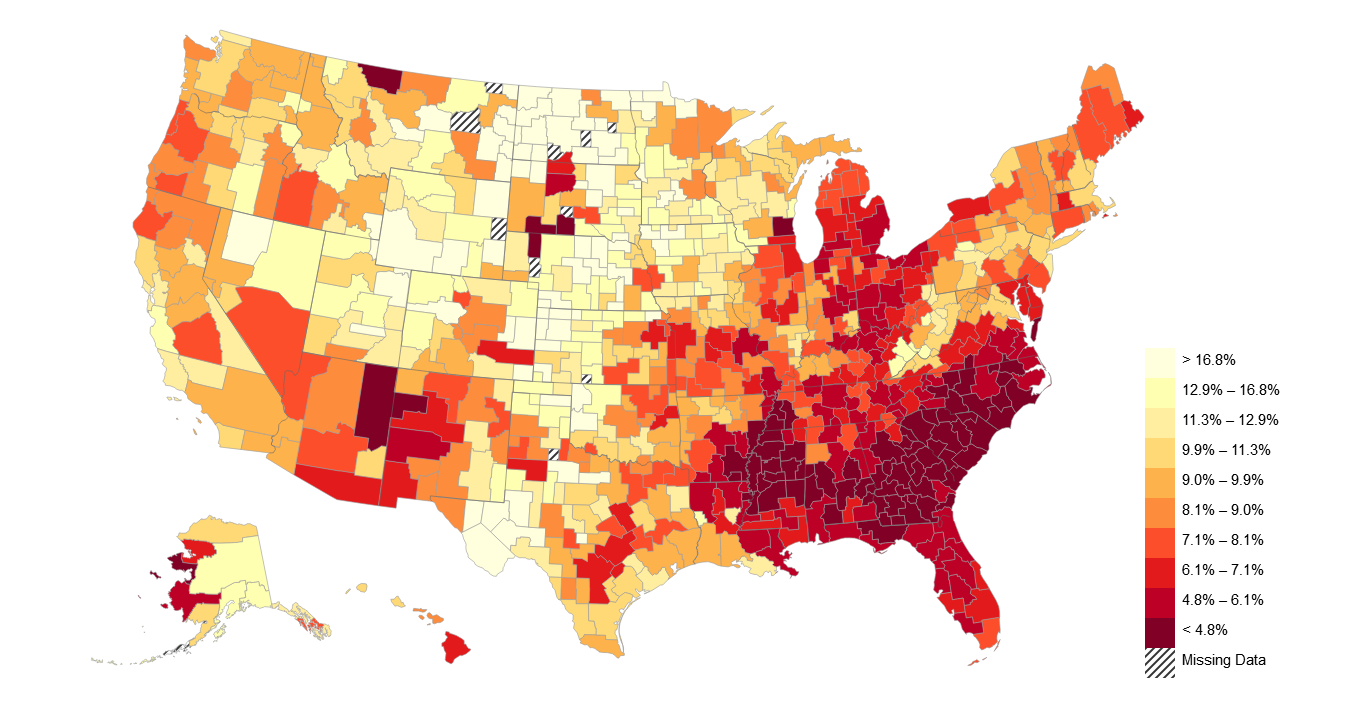 But as I pointed out immediately upon Chetty unveiling his first national map of inter-generational income mobility in 2013, it mostly looked like like a map of where the blacks and American Indians aren't. Blacks and American Indians have lower mean incomes than whites, so they tend to regress toward lower means. (Asians and Hispanics, being immigrants, have different patterns.)
Slowly, Chetty has come around to admitting the truth of my insight, writing in 2018:
…blacks and American Indians are currently close to their steady-state income distributions.
Here's Chetty's video of regression in action showing what happens to the adult income of white and black children in 2011-12 who were raised by parents who were in the top 20% of income in 1996-2000:
Interestingly, Chetty implies (obliquely) that reparations wouldn't work:
Transient programs that do not affect intergenerational mobility directly, such as temporary cash transfers, are insufficient to reduce black-white gaps in income ranks because income distributions will revert back to their steady-states in future generations.
Follow @steve_sailer